HYBE Shares Fall & More, The Most Recent News On BTS' Military Exemption!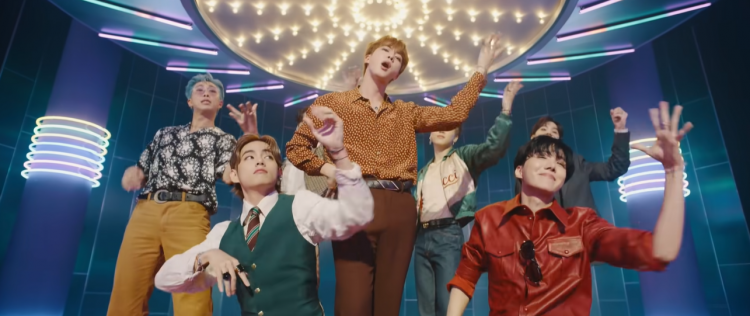 The deferment of BTS Jin from his mandatory South Korean military service is getting closer and netizens, K-pop fans, and many more are wondering if BTS will receive a military exemption.
READ: President-Elect Yoon Seok Yeol's Transition Committee To Meet With HYBE, Possibly On BTS's Military Exemption?
BTS Jin's two-year extension will end when 2022 ends and until now, it is uncertain what will become of BTS and the K-pop group's military enlistment. Due to this, HYBE, the agency of BTS, has been fluctuating in terms of shares.
Previously in December of 2020, South Korea passed the so-called "BTS Law." This law means that male K-pop artists who have gotten government medals for their domestic and global cultural contributions will be able to apply for a deferment until 30 years old.
Notably, HYBE's shares recently fluctuated after it was announced that Ahn Cheol Soo, a member of President-Elect Yoon Seok Yeol's transition committee, would visit the K-pop company.
It is known that the transition committee is focusing on preparing alternative methods of military service for immensely popular K-pop artists such as BTS.
Prior to Ahn Cheol Soo's visit to HYBE and the 2022 GRAMMYs, HYBE's share prices jumped 4.36% and three days later, the shares dropped 2.94%. As per HMC Investment & Securities analyst Kim Hyun Yong, two main factors affected the K-pop agency's fluctuating share price.
"HYBE's value went down for two reasons Monday. One is due to the military issue, and the other is due to BTS's failure to win a GRAMMY. HYBE shares would have rocketed if BTS members were exempted from military service, or if they were able to complete their service while remaining active professionally," Kim Hyun Yong noted.
READ: Netizens React After Photo Of BTS V Smoking Goes Viral Online!
Unfortunately, BTS's military service was not talked about during Ahn's visit. Ahn Cheol Soo revealed that the new administration will make a decision regarding BTS's supposed exemption, possibly after the President-Elect takes office on the 9th of May.
© 2023 Korea Portal, All rights reserved. Do not reproduce without permission.
Tags:
kwave
,
kwave news
,
kwave updates
,
Kpop
,
kpop news
,
Kpop updates
,
HYBE
,
HYBE artists
,
HYBE BTS
,
HYBE Labels
,
HYBE Labels artists
,
HYBE Labels BTS
,
BTS
,
bts news
,
BTS Updates
,
BTS military service
,
BTS military service exemption
,
BTS military
,
BTS Jin
,
BTS Jin news
,
BTS Jin updates
,
BTS Jin military enlistment
,
BTS Jin military
,
BTS Jin military service
,
Jin
,
Jin news
,
Jin updates