Apple's AirPods Are Currently At Their Lowest Prices To Date At Amazon And Walmart!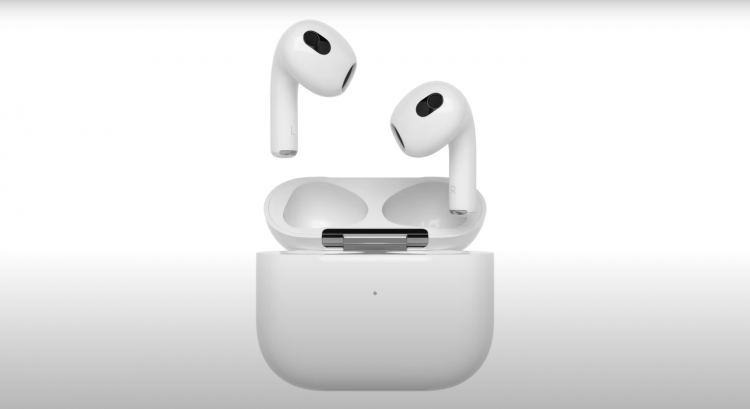 Apple's AirPods are renowned for their convenient wireless functionality, decent sound quality, and comfortable fit. At other times, they are reputed for their price tags as well, leaning more on the expensive side.
If you've been saving to get a pair of the wireless earbuds yourself, good news abounds, as both the second-gen AirPods and the AirPods Pro are at discounted prices at Amazon and Walmart!

READ: The Great Apple Arcade: Here's What Apple Has In Store For Users This 2022!
The second-gen AirPods, released in 2019, are currently priced at $99.99, a rate below their usual cost of $129.99, marking their best price to date. The second-gen model lack some of the more favorable features found in today's earbuds, such as wireless charging and multi-point Bluetooth connectivity, but are still much remarkable as opposed to the original AirPods in terms of battery life and sound quality.
Apple's premium earbuds, the AirPods Pro, are also on sale at Amazon and Walmart for $174, a bargain away from their standard price of $249.99. The AirPods Pro possesses some of the best features of Apple's current AirPods lineup minus the shortcomings of the earlier models.
The 2021 model features improved sound quality and an active noise-canceling technology. They also come in a customizable fit and transparency mode for when you want to filter in the world around you, making the Airpods even more desirable.

READ: Every Audiophiles' Dream: Here Are The 3 Best Wireless Earbuds This 2022!
For a limited-time offer, if you buy two games at Amazon right now, you can get a third product of equal or lesser value for free. The current promotion can apply to select video games, including titles such as Elden Ring ($59.99) and Tiny Tina's Wonderlands ($69.99). Moreover, there are over 1000 other qualifying items such as books, art supplies, and furniture.
© 2023 Korea Portal, All rights reserved. Do not reproduce without permission.
Tags:
US
,
US news
,
US updates
,
U.S.
,
U.S. news
,
U.S. updates
,
Apple
,
Apple News
,
Apple Updates
,
Apple AirPods
,
Walmart Apple AirPods
,
Amazon Apple Airpods
,
Apple Airpods Walmart
,
Apple Airpods Amazon
,
Apple AirPods news
,
Apple Airpods updates
,
Apple AirPods price
,
AirPods
,
Airpods news
,
Airpods updates
,
Airpods price
,
amazon
,
Amazon News
,
amazon updates
,
walmart
,
Walmart news
,
Walmart updates