Director Hwang Dong-Hyuk Currently Working On A Controversial Film More Violent Than 'Squid Game'!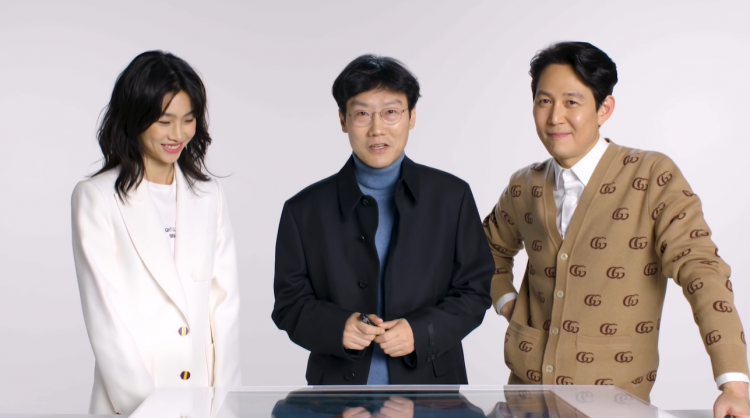 Are you ready for a film bloodier than "Squid Game"? Netizens should be prepared as the director of Netflix's "Squid Game," Hwang Dong Hyuk, is working on something gorier than his hit K-drama!
READ: Hollywood Director Steven Spielberg Underfire For Describing To The Cast Of 'Squid Game' As 'Unknown'!
Not long after shaking up the world with the Netflix hit "Squid Game," director Hwang Dong Hyuk is already working on a new project. Previously gave words at an event in Cannes, France, the director shared that he is working on a movie that is even more violent than Netflix "Squid Game"!
Notably, director Hwang Dong Hyuk was supposedly inspired by Italian philosopher and novelist Umberto Eco. The director described his work in progress as "Killing Old People Club." The working description itself already sounds unique, hence why netizens should expect something violent and controversial.
READ: Director Wants Jung Hoyeon To Return To 'Squid Game' Season 2 As Saebyok's Twin!
Adding to this, director Hwang Dong Hyuk's upcoming work is rumored to be entitled "K.O. Club." Dong Hyuk said has gotten the attention of his fans and "Squid Game" viewers as the director himself explained that his work will be more violent than the Netflix hit.
Due to Director Hwang Dong Hyuk's comments, it seems like netizens are already hyped for his upcoming release.
To keep things lighter though, director Hwang Dong Hyuk went on to joke that he might have to hide from old people after his film comes out. Regardless of what Hwang Dong Hyuk has in store, his fans are going to be excited about what he has to release.
READ: 'Squid Game' Lead Jung Hoyeon To Star In Apple TV+'s Thriller 'Disclaimer' Alongside Hollywood Stars!
Stay tuned for more news and updates regarding Director Hwang Dong Hyuk's upcoming project.
© 2022 Korea Portal, All rights reserved. Do not reproduce without permission.
Tags:
K.O. Club
,
K.O. Club news
,
K.O. Club updates
,
Hwang Dong Hyuk K.O. Club
,
Hwang Dong Hyuk K.O. Club
,
director Hwang Dong-Hyuk K.O. Club
,
director Hwang Dong-Hyuk K.O. Club
,
kwave
,
kwave news
,
kwave updates
,
Hwang Dong Hyuk
,
Hwang Dong Hyuk news
,
Hwang Dong Hyuk updates
,
Hwang Dong Hyuk
,
Hwang Dong Hyuk news
,
Hwang Dong Hyuk updates
,
director Hwang Dong-Hyuk
,
director Hwang Dong-Hyuk news
,
director Hwang Dong-Hyuk updates
,
director Hwang Dong-Hyuk
,
director Hwang Dong-Hyuk news
,
director Hwang Dong-Hyuk updates