Hollywood Director Steven Spielberg Underfire For Describing To The Cast Of 'Squid Game' As 'Unknown'!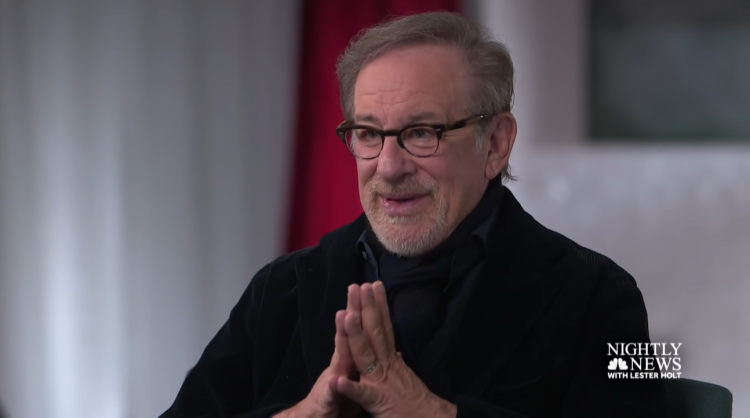 Legendary Hollywood director Steven Spielberg has gotten flack from netizens and fans after referring to the cast of Netflix's K-drama "Squid Game" as unknown people while talking at a panel as one of the many nominees for the "PGA Awards Zanuck Award."
Notably, Hollywood director Steven Spielberg praised Netflix's K-drama "Squid Game" for leading the charge that streaming services are bringing in for casting, as the director believes that streaming services are making it easier to cast unknown actors in lead roles.
"Squid Game comes along and changes the math entirely for all of us," Steven Spielberg commented.
As per the Hollywood director, casting used to focus on putting bankable names in lead roles. But now, the star system has changed. While Steven Spielberg still believes big names are important for projects, he hopes that streaming services will give directors more freedom to cast unknown names.
"A long time ago it was domestic stars that brought the audience into movies. Today, it's interesting, unknown people [who] can star [in] entire miniseries, can be in movies," Steven Spielberg noted.
Due to these comments, Steven Spielberg has received criticism from netizens who believe that the Hollywood director is condescending, insular, or close-minded as a myriad of the "Squid Game" stars are popular in Korea prior to appearing on Netflix's K-drama.
READ: Director Wants Jung Hoyeon To Return To 'Squid Game' Season 2 As Saebyok's Twin!
"Squid Game" lead Lee Jung Jae is a veteran actor and a successful star throughout his entire 30-year career. Furthermore, Jung Hoyeon already was already a popular model prior to starring on Netflix's K-drama, invalidating Steven Spielberg's comments.
Though other netizens have defended the Hollywood director's comments, explaining that Steven Spielberg's comments have been misinterpreted. Fans shared that the director could have been talking about actors who are unknown in America.
© 2023 Korea Portal, All rights reserved. Do not reproduce without permission.
Tags:
US
,
US news
,
US updates
,
U.S.
,
U.S. news
,
U.S. updates
,
Steven Spielberg
,
Steven Spielberg news
,
Steven Spielberg updates
,
Steven Spielberg Squid Game
,
kwave
,
kwave news
,
kwave updates
,
Kdrama
,
kdrama news
,
kdrama updates
,
Netflix
,
Netflix News
,
netflix updates
,
Netflix Squid Game
,
Squid Game Netflix
,
Squid Game
,
Squid Game news
,
Squid Game updates
,
Squid Game cast
,
Squid Game actors
,
Squid Game actesses