'TOMBOY' Global Syndrome: (G)I-DLE Enters The US Billboard Chart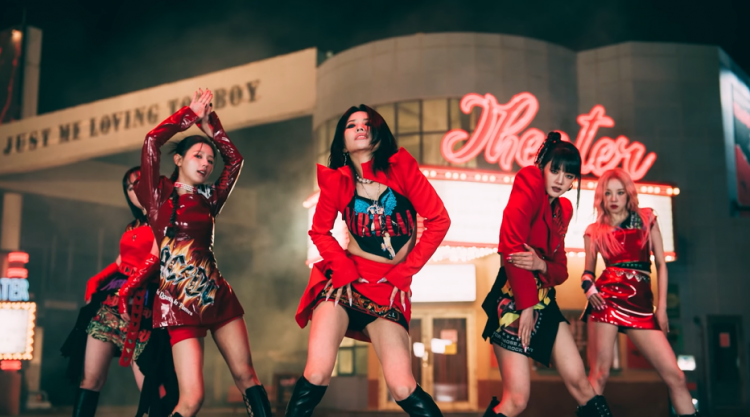 (G)I-DLE is making its name on the US Billboard chart.
According to the US Billboard chart released on the 30th, (G)I-DLE's 1st studio album, "I NEVER DIE" ranked 58th on the Global 200 chart, showing off the power of a global trending group.
Billboard's Global 200 is a chart that ranks the most popular songs based on streaming and downloads collected from 200 regions around the world, including the United States, the largest music market in the world.
READ: Netizens Praise (G)I-DLE For Amazing Live Vocal Skills, Though One Member Garners Criticism!
As it is a new standard created by US Billboard to reflect the popular music market trend, it is establishing itself as one of the global main charts.
In addition, "TOMBOY" took 34th place on the Billboard Global Excl. US chart, which covers the popularity rankings excluding the US, jumping 73 places from last week. On the World Digital Song Sales chart, 'TOMBOY' climbed two steps from the previous week and ranked 12th, proving its hot topic and still strong power.
READ: (G)I-DLE's 'Tomboy' Syndrome Is Taking K-Pop By Storm
The title song 'TOMBOY' is an addictive song that harmonizes (G)I-DLE's unique voice as well as rough and magnificent instrumental sound.
(G)I-DLE, with their 1st full-length album "I NEVER DIE," topped the iTunes Top Album chart in 24 regions worldwide and topped the K-Pop Album chart in 11 regions.
In addition, "TOMBOY" is gaining popularity in the domestic charts as it ranks first on Korea's major online music sites such as Melon, Genie, Flo, Vibe, and Bugs every day.
READ: (G)I-DLE's Minnie, Yuqi, & Soyeon Express Love For Fellow Members, Compare Album To 'One Piece', & More!
Meanwhile, (G)I-DLE is actively promoting the new song "TOMBOY."
© 2022 Korea Portal, All rights reserved. Do not reproduce without permission.