Stray Kids' Is Out Of The 'ODDINARY, 'MANIAC' MV Surpass 50M Views!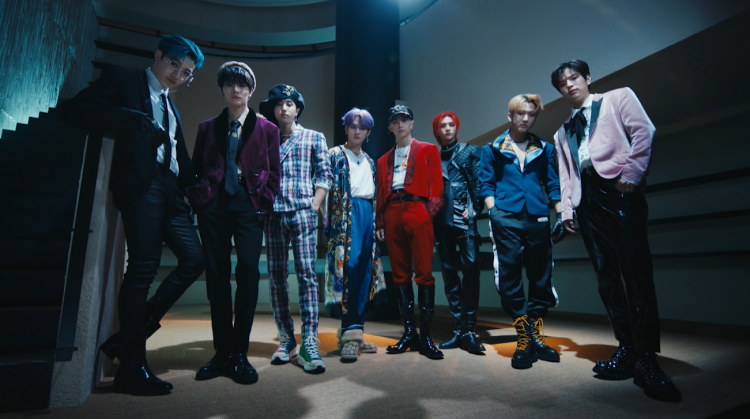 While Stray Kids is gaining attention by climbing to the top of the US Billboard 200 chart, the music video for its new song "MANIAC" has surpassed 50 million views and is gaining popularity.
Stray Kids released their new mini-album "ODDINARY" and the title song "MANIAC" on March 18th, exuding a clear presence as the representative of the 4th generation of K-pop.
The music video of "MANIAC" captured the members' intense energy and explosive performance with a splendid video technique, garnering enthusiastic responses, such as exceeding 10 million YouTube views within 18 hours of release, and garnered 50 million views on the 30th.
READ: JYP Ent Stock Reaches Greater Heights Thanks To Stray Kids' Newest Feat!
Aside from the exhilarating music video, Stray Kids' choreography videos are also delivering thrills and driving high views. Stray Kids' BE ORIGINAL performance of "MANIAC" heated up the online community. As of 8 am on the 31st, this video has surpassed 6.34 million views and is running towards 10 million views.
With their new album and title song "MANIAC," Stray Kids has achieved valuable results in domestic and international charts and is on a rising trend in popularity. According to US Billboard's official website on the 29th, Stray Kids' new mini-album "ODDINARY" topped the Billboard 200 charts. This is the third record in K-Pop history after BTS and SuperM, and Stray Kids made their first entry into the chart after 4 years of debut, proving their solid position in the K-pop trend.
READ: Stray Kids Jumps To No.1 On This Week's K-Pop Radar Music Video Chart
On the other hand, Stray Kids will hold their second world tour "Stray Kids 2nd World Tour 'MANIAC'" from April and follow the global trend of being 4th generation K-pop representatives. Stray Kids' world tour starts with performances at Jamsil Indoor Gymnasium in Songpagu, Seoul for three days from April 29 to May 1, Kobe, Japan from June 11 to 12, Tokyo from 18 to 19, Newark, USA on the 29th. Additionally, Stray Kids will also greet their fans in Chicago on July 1, Atlanta on the 3rd, Fort Worth on the 6th, Los Angeles on the 9th, Oakland on the 12th, Seattle on the 14th, and Tokyo, Japan on the 26th and 27th.
READ: Stray Kids' Changbin Delightfully Trends On Twitter For An Adorable Reason!
© 2023 Korea Portal, All rights reserved. Do not reproduce without permission.