Stray Kids Jumps To No.1 On This Week's K-Pop Radar Music Video Chart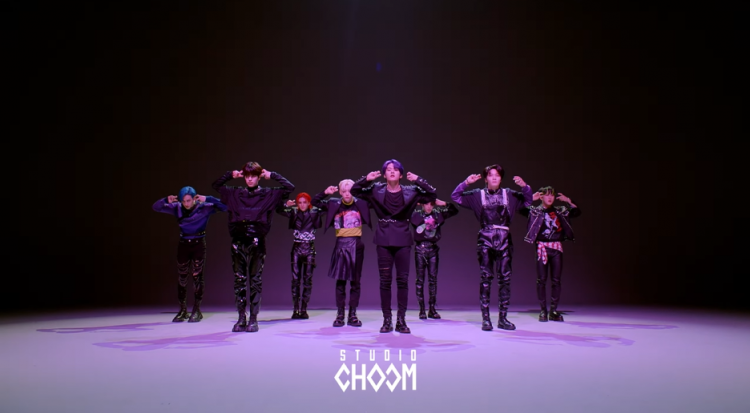 JYP Entertainment boy group Stray Kids topped the K-Pop Radar music video weekly chart with their new song "MANIAC."
Stray Kids' "MANIAC" music video recorded a whopping 30.56 million views during the 13th week of K-Pop Radar counting period (March 20, 2022 - March 26, 2022), boasting great popularity despite the second week of release.
READ: JYP Nation Growing Strong: JYP Entertainment Planning On Debuting 4 More K-Pop Groups By 2023!
Stray Kids, who entered 3rd place on the K-Pop Radar weekly chart at the same time as their comeback last week, rose 2 places in a week and showed off their popularity by rising to the top spot at once.
According to the number of YouTube views by country analyzed by K-Pop Radar, Stray Kids is gaining great popularity overseas with 8.9% of views coming from Mexico, the US 7.0%, Japan 6.1%, Indonesia 6.1%, and Brazil 5.0%. Meanwhile, Korea accounted for 2.0%.
READ: Here Are The Most Subscribed K-Pop Artists On YouTube As Of March 2022!
Also, on this week's K-Pop Radar music video chart, Red Velvet's new song "Feel My Rhythm" ranked 2nd, (G)I-DLE's "TOMBOY" at 3rd, Highlight's new song "DAYDREAM" ranked 4th, and CRAVITY's new song "Adrenaline" was 5th. Above, VERIVERY's new song "O" ranked 6th, confirming the strength of comeback artists.
Following the music video chart, the "Weekly Fandom Chart," which reveals artists who have recorded large-scale fandom expansion, also drew attention.
READ: Get To Know K-Pop's Representative Idol Groups On Instagram!
On the weekly fandom chart for the 13th week, Kim Se Jeong, who is currently appearing in the drama "A Business Proposal," overtook the BTS members on the Instagram chart and maintained the top spot for the second week.
In addition, Stray Kids, who took first place on the K-Pop Radar music video chart, rose one place on the Twitter chart and climbed to sixth place.
Stay tuned for more updates!
READ: Stray Kids Joins The Biggest Names In K-Pop As Most Followed Idols Groups On Spotify
© 2023 Korea Portal, All rights reserved. Do not reproduce without permission.