Stray Kids' Changbin Delightfully Trends On Twitter For An Adorable Reason!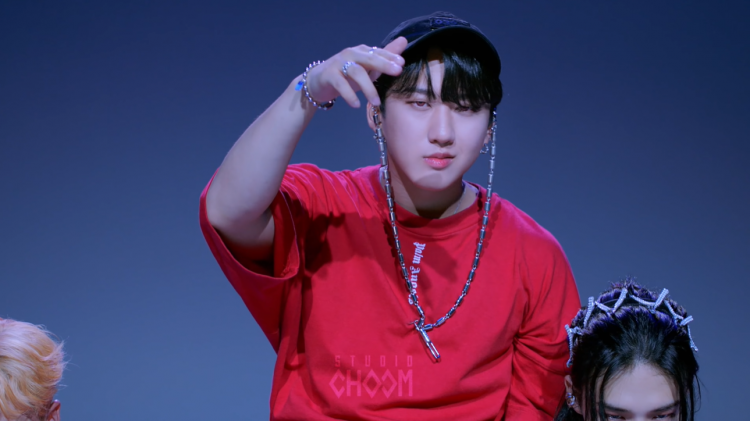 Stray Kids is an amazing multi-lingual K-pop boy group from JYP Entertainment as not only can the members speak Korean well, they have now problem interacting with English-speaking STAYS (the fandom name of Stray Kids) as well.
READ: Stray Kids Jumps To No.1 On This Week's K-Pop Radar Music Video Chart
Leading the way for Stray Kids' fluency in English are Bang Chan and Felix, the two being native Australians who can speak English extremely well. Notably though, other members of the K-pop boy group, such as Seungmin and Han, are also quite good with English.
The other Stray Kids members are also not to be meddled with in the English department as the other members are seeking to improve their English-speaking skills as well. Specifically, one Stray Kids member recently went viral on Twitter for his improvements with English.
changbin's english has me FLOATING through walls oh my god JUST LISTEN TO HIM
pic.twitter.com/bqhOk055KT — cami ️‍ SKZ BILLBOARD #1 (@hyunjinfaux) March 29, 2022
At present, Stray Kids Changbin has been trending on Twitter due to his improvement in speaking in English, proving to netizens and K-pop fans from all over the world that he is willing to work hard so that all fans could understand him.
READ: 4th-Gen Kings Indeed: Stray Kids Tops The Billboard, The First Among 4th-Gen Groups!
Recently, in an interview with Jeff Benjamin, the Stray Kids' Changbin confidently answered why Stray Kids' "MANIAC" was chosen as the title track for their most recent comeback album, "ODDINARY."
Stray Kids' Changbin has gotten STAYs melting as not only does the K-pop idol answer with confidence, but he does not stutter nor pause that much. Netizens and fans are really impressed with Changbin's improvement.
READ: Stray Kids Joins The Biggest Names In K-Pop As Most Followed Idols Groups On Spotify
STAYs are now excited to hear Stray Kids' Changbin and the other members speak more English as due to their rising popularity, they have now gone on to garner a multitude of English-speaking fans.
© 2022 Korea Portal, All rights reserved. Do not reproduce without permission.
Tags:
kwave
,
kwave news
,
kwave updates
,
Kpop
,
kpop news
,
Kpop updates
,
JYP
,
JYP artists
,
JYP Entertainment
,
JYP Entertainment artists
,
JYP Entertainment news
,
JYP Entertainment updates
,
JYP Entertainment stray kids
,
JYP Entertainment Stray Kids Changbin
,
JYP Entertainment Changbin
,
stray kids
,
Stray Kids News
,
Stray Kids Updates
,
Stray Kids members
,
Stray Kids Changbin
,
Stray Kids Changbin news
,
Stray Kids Changbin updates
,
Changbin
,
Changbin news
,
Changbin updates
,
twitter