4th-Gen Kings Indeed: Stray Kids Tops The Billboard, The First Among 4th-Gen Groups!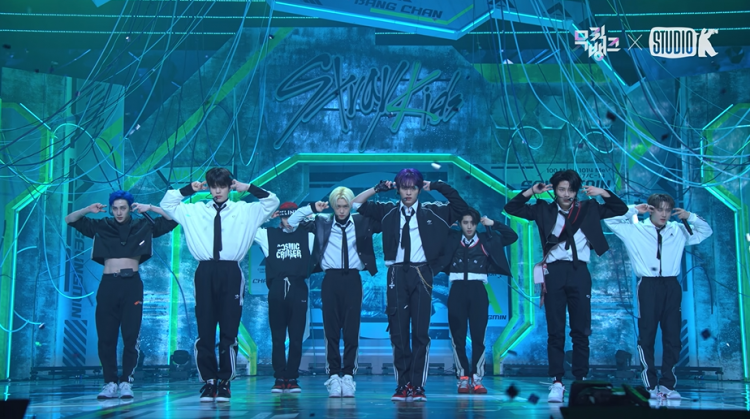 Stray Kids' newest album "Oddinary" entered first place on the Billboard 200's latest chart.
Billboard 200 is considered one of the two main charts along with the main single chart Hot 100. It ranks the albums that enjoyed the most popularity in the United States for a week by adding up the album sales and streaming scores.
Billboard reported, Stray Kids recorded the highest sales among albums released in 2022 with 'Oddinary'.
READ: BTS, EXO, BamBam, TxT, And TWICE: Most Followed K-Pop Stars On Twitter!
It is the third time for a Korean pop singer to top the Billboard 200. BTS with "LOVE YOURSELF 轉 'Tear'" was the first to top the Billboard main chart in 2018, followed by SuperM with their self-titled album in October 2019. After that, only BTS stepped on the Billboard 200 again.
The fact that Stray Kids reached No. 1 on the Billboard main chart is a feat achieved in four years after their official debut in 2018. It is also the first time that a singer belonging to JYP Entertainment has conquered the top of the Billboard main chart.
Stray Kids is also the first to achieve such a feat among 4th-generation K-Pop groups.
READ: Stray Kids Joins The Biggest Names In K-Pop As Most Followed Idols Groups On Spotify
The album "ODDINARY" conveyed a meaningful message, saying that the strange is the ordinary. Even through the title song 'MANIAC', they unraveled the stories of people who break the frame of normality in their own style, arousing the sympathy of music fans around the world.
Stray Kids achieved a colorful career high breaking their own best record with this album. With the album pre-orders exceeding 1.3 million copies even before the release of the album, the Initial Chodong sales (actual sales in the first week after release) recorded 853,021 copies, taking the first place in the Gaon Chart and Hanteo Chart Weekly Album Chart, surely Stray Kids is reaping the rewards of their continuous hard work!
Congratulations to Stray Kids!

Stay tuned for more updates!
READ: JYP Nation Growing Strong: JYP Entertainment Planning On Debuting 4 More K-Pop Groups By 2023!
© 2022 Korea Portal, All rights reserved. Do not reproduce without permission.