YouTuber Accuses Stray Kids' Felix Of Sending Inappropriate Messages To STAYs!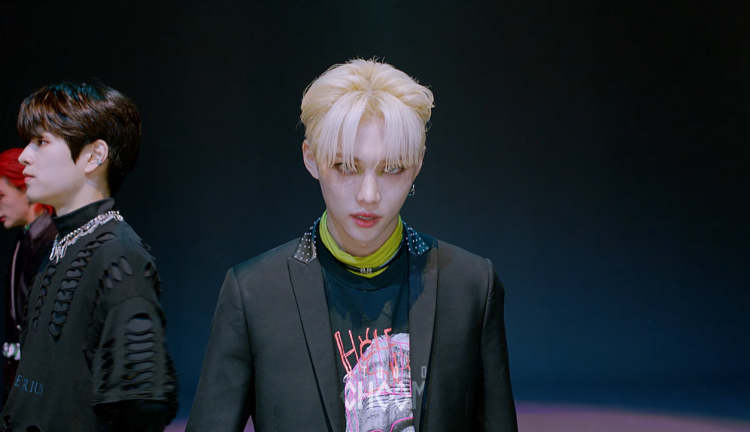 South Korean YouTuber Sojang has recently accused Felix of sending inappropriate messages to STAYs (the fandom name of Stray Kids) via Bubble. Notably, on the 6th of March, the K-pop idol went on Bubble to message his fans.
READ: Deadpool Shows Love: Ryan Reynolds Promotes Stray Kids' 'ODDINARY' Comeback!
The Stray Kids member updated his STAYs that he bought a silk blanket. The K-pop idol then notes that it is comfortable. Following this, Felix then proceeded to send a message that surprised a majority of his fans.
Stray Kids Felix's messages are as follows:
"If you want to try out a silk blanket, there's a good spot next to me in my bed. You can sleep with me."
"Ah, it's hot. I guess I imagined too much that I was with you."
Furthermore, the K-pop idol then messaged STAYs that he was happy that they could not read his mind. Stray Kids' Felix then asked the K-pop fans on Bubble what they thought he was thinking.
Adding to this, Stray Kids' Felix then asked his fans that he will do what they want and a leather strap was then mentioned. This was then followed up by a voice message on Bubble which had kissing noises and moaning sounds.
READ: 4th-Gen Leader: Will Stray Kids Once Again Receive The Glory Of Becoming A Million Seller?
A lot of K-pop fans were surprised at Stray Kids' Felix, noting it was quite inappropriate. STAYs were disappointed in the idol's behavior and that this was not his first time sending inappropriate messages to fans.
Some K-pop fans have even gone to the extent of saying that Stray Kids Felix's messages were sexual harassment. Others went on to agree, explaining that some fans could be minors who are on the Bubble app to talk to their favorite K-pop stars.
Some fans tried to defend Stray Kids' Felix, explaining that since the K-pop idol was born in Australia, he had a more relaxed way of thinking. Even if this was the case, non-Korean netizens explained that it was still inappropriate.
© 2022 Korea Portal, All rights reserved. Do not reproduce without permission.
Tags:
kwave
,
kwave news
,
kwave updates
,
Kpop
,
kpop news
,
Kpop updates
,
JYP
,
JYP artists
,
JYP Entertainment
,
JYP Entertainment artists
,
JYP Entertainment news
,
JYP Entertainment updates
,
JYP Entertainment stray kids
,
JYP Entertainment Stray Kids Felix
,
JYP Entertainment Felix
,
stray kids
,
Stray Kids News
,
Stray Kids Updates
,
Stray Kids bubble
,
stray kids felix
,
Stray Kids Felix news
,
Stray Kids Felix updates
,
Stray Kids Felix Bubble
,
Felix
,
Felix news
,
Felix updates
,
Felix Bubble
,
bubble