246,000 Volkswagen Atlas SUVs Recalled Due To Serious Airbag, Window, and Brake Issues!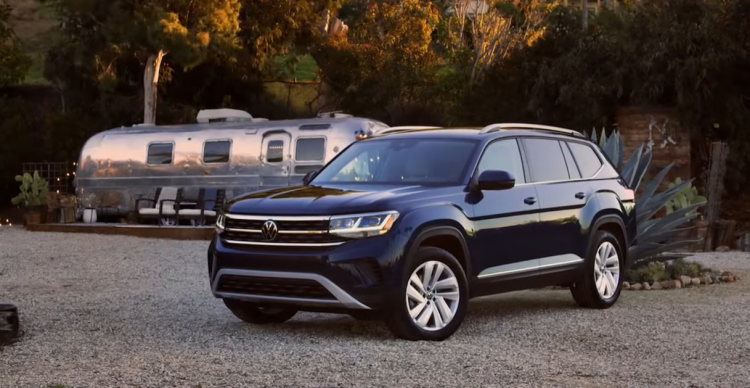 The multinational automotive manufacturer Volkswagen recently recalled 246,000 Atlas and Atlas Cross Sport SUV units both in the U.S. and Canada due to a wiring issue that has a high chance of causing problems in the vehicle's airbags, windows, and brakes.
READ: Multinational Conglomerates Sony & Honda To Release Electric Cars By 2025!
Notably, damage to the wiring of the Volkswagen cars could result in issues in the airbags not deploying properly. This in turn could cause injuries to people in the vehicle, as per reports from the National Highway Traffic Safety Administration.
Furthermore, the wiring issue could also possibly be the cause of other problems in the Volkswagen vehicles such as the vehicle's windows rolling down on their own and its electronic parking brake causing the cars to go undesirable speeds.
READ: Following The Exodus Of Other Businesses, Burger King Unwillingly Remains In Russia!
At present, Volkswagen does not have a fix for their issues, but the company will be offering a reimbursement program for the vehicles that have been recalled. Adding to this, the recall includes Volkswagen Atlas 2019 to 2023 models and their Volkswagen Atlas Cross Sport 2020 to 2023 models.
Adding to this, Volkswagen will let owners and dealers via mail on the 10th of May this year if their vehicles are going to be a part of the recall. Volkswagen will also reach out once more when fixes towards their issues are developed so owners can have their SUVs repaired.
READ: U.S. Oil Prices At An All-Time High At $109 Per Barrel Due To Russian & Ukrainian War!
Volkswagen vehicle owners should check the National Highway Traffic Safety Administration's website to see if their vehicles are among the ones with issues and are included in the recall. They can do this by searching their vehicle identification number or also known as VIN.
© 2023 Korea Portal, All rights reserved. Do not reproduce without permission.
Tags:
US
,
US news
,
US updates
,
Volkswagen
,
Volkswagen news
,
Volkswagen updates
,
Volkswagen Atlas
,
Volkswagen Atlas news
,
Volkswagen Atlas updates
,
Volkswagen Atlas recall
,
Volkswagen Atlas recalls
,
Volkswagen Atlas SUV
,
Volkswagen Atlas SUV recall
,
Volkswagen Atlas SUV recalls
,
Volkswagen Atlas Cross Sport SUV
,
Volkswagen Atlas Cross Sport SUV recall
,
Volkswagen Atlas Cross Sport SUV recalls
,
Atlas
,
Atlas recall
,
Atlas recalls
,
Atlas SUV
,
Atlas SUV recalls
,
Atlas SUV recall
,
Atlas Cross Sport
,
Atlas Cross Sport recall
,
Atlas Cross Sport recalls