Fantagio Reveals That ASTRO's Cha Eunwoo has Recently Contracted COVID-19!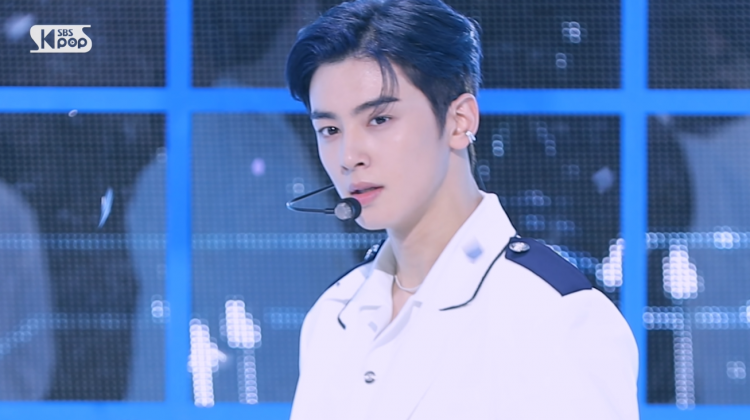 ASTRO's very own Cha Eunwoo, the visual and face of the K-pop boy group under Fantagio, has recently been revealed to have tested positive for the COVID-19 virus!
READ: EXO's D.O., ASTRO's Eunwoo, Stray Kids Hyunjin, & More, K-Pop Fans Name The Most Unexpectedly Charming K-Pop Artists!
Following this, ASTRO's label Fantagio has recently shared a statement on ASTRO's official fan cafe, updating Aroha's (the fandom name of the K-pop boy group) on Cha Eunwoo's current status as he recovers from COVID-19.
READ: Who Are The Ideal Types Of ASTRO's Cha Eun Woo, Stray Kid's Felix, GOT7's Jinyoung?
Fantagio's full statement regarding ASTRO Cha Eunwoo's status after contracting COVID-19 is as follows:
"Hello, this is Fantagio.
Today, Cha Eunwoo conducted a pre-emptive rapid test due to not feeling well, and his test result returned positive.
Currently, he has no other symptoms besides mild cold symptoms and will focus on treatment and recovery in accordance with the health authorities' guidelines.
As a result, it will be difficult for Cha Eunwoo to participate in his schedules for the time being and we will inform you of his schedule for the future when he has been released from his quarantine.
We ask for your understanding that we may have caused some people to be concerned and we will continue to make our best efforts to make sure our artists can recover their health, as we believe our artists' and staffs' health is the top priority. We will comply with the health authorities' guidelines.
Thank you."
Arohas and personal fans of ASTRO's Cha Eunwoo are understandably worried but are confident that the K-pop idol will be able to recover swiftly from COVID-19.
READ: Netizens & AROHAs Worried As ASTRO's Jinjin To Pause Activities Due To Health!
Netizens and fans are wishing that ASTRO's Cha Eunwoo has a quick and seamless recovery!
© 2023 Korea Portal, All rights reserved. Do not reproduce without permission.
Tags:
kwave
,
kwave news
,
kwave updates
,
Kpop
,
kpop news
,
Kpop updates
,
Fantagio
,
Fantagio artists
,
Fantagio news
,
Fantagio updates
,
Fantagio ASTRO
,
Fantagio Cha Eunwoo
,
Fantagio Cha Eun Woo
,
Fantagio ASTRO Cha Eunwoo
,
Fantagio ASTRO Cha Eun Woo
,
ASTRO
,
ASTRO news
,
ASTRO updates
,
ASTRO COVID
,
ASTRO COVID-19
,
ASTRO Cha Eunwoo
,
astro Cha Eunwoo news
,
astro Cha Eunwoo updates
,
ASTRO Cha Eunwoo COVID
,
ASTRO Cha Eunwoo COVID-19
,
astro Cha Eun Woo
,
ASTRO Cha Eun Woo news
,
ASTRO Cha Eun Woo updates
,
ASTRO Cha Eun Woo COVID
,
ASTRO Cha Eun Woo COVID-19
,
Cha Eunwoo
,
cha eunwoo news
,
cha eunwoo updates
,
Cha Eunwoo COVID
,
Cha Eunwoo COVID-19
,
cha eun woo
,
Cha Eun Woo news
,
Cha Eun Woo updates
,
Cha Eun Woo COVID
,
Cha Eun Woo COVID-19
,
COVID
,
COVID news
,
COVID updates
,
COVID-19
,
COVID-19 news
,
COVID-19 updates