This Member Of Monster Rookie K-Pop Group IVE 'Kissed' ASTRO's Cha Eun Woo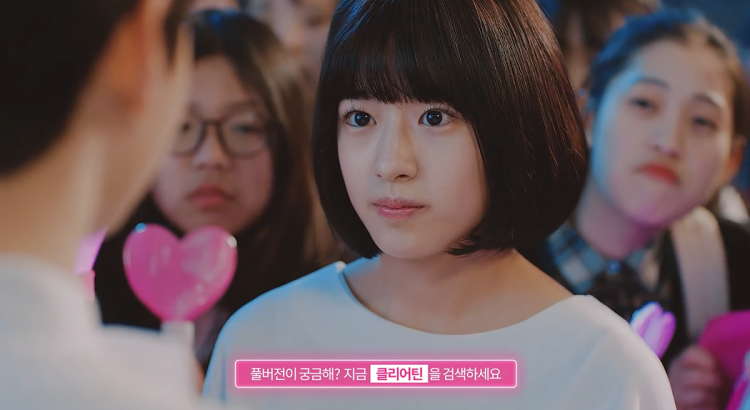 Unlike most trainees who spend most of their time in practice rooms working hard to get a chance to debut, one trainee was lucky enough to have landed numerous gigs prior to her debut. Such gigs were lucrative enough that most other trainees would only dream of doing them.
Curious to find out who this lucky trainee turned idol is?
Well, it's no other than IVE's very own Ahn Yujin.
Previously, we wrote about the most successful BTS fangirl. Well, Ahn Yujin has achieved milestones even before her debut with IZ*ONE and now IVE.
Ahn Yujin was in two music videos.
Some companies would often choose trainees to feature in music videos by their established artists. In Ahn Yujin's case, she was featured in two music videos. Ahn Yujin was featured in SOYOU and EXO BAEKHYUN's "Rain" music video as well as in Mad Clown and Ailee's "Thirst." By the way, Ahn Yujin was not just featured as an extra but the main character of the two music videos.
Ahn Yujin modeled for two huge brands
Ahn Yujin is the definition of the trainee with star power! As a trainee, Ahn Yujin appeared on a TV commercial as a model for the sports drink Gatorade. She was also seen in other campaign materials by Gatorade. Not only that but IVE's Yujin also modeled for the lens company Acuve.
Ahn Yujin "kissed" ASTRO's Cha Eun Woo
ASTRO's Cha Eun Woo is everybody's ideal type. Who can't blame them? Cha Eun Woo is a face genius! Well, years ago, Ahn Yujin was able to star alongside Cha Eun Woo for a Clearteen commercial where the ending suggests he kissed her!
Ahn Yujin was destined to become a star! Watch out for Ahn Yujin's future activities as the leader of IVE, the hottest rookie girl group today!
© 2023 Korea Portal, All rights reserved. Do not reproduce without permission.