Who Are The Ideal Types Of ASTRO's Cha Eun Woo, Stray Kid's Felix, GOT7's Jinyoung?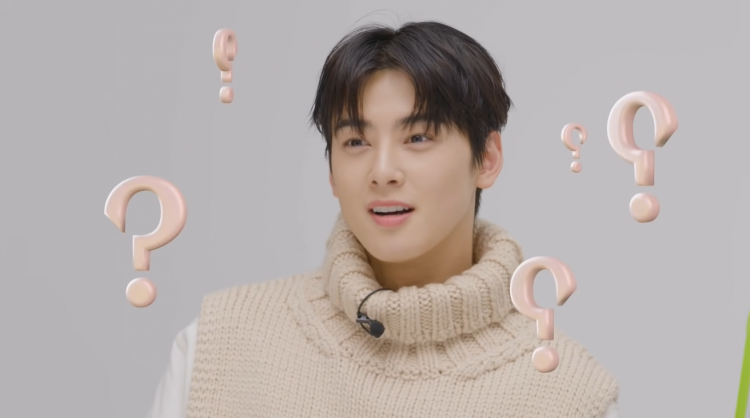 Some fans would dream of dating their bias. Well, who would not want to date such multi-talented and physically gorgeous individuals?
In this article, we get to know the ideal types of three of the most popular K-Pop idols today. Check out to see if you fit their ideal type!
Cha Eun Woo of ASTRO
Hailed as a face genius due to his undeniably perfect visuals, ASTRO's Cha Eun Woo has stole the hearts of K-Pop and K-Drama fans alike. The singer and actor never fails to capture the attention of everyone around him but the question is, who can make Cha Eun Woo's heart flutter?
Well, in an interview, Cha Eun Woo spilled the tea on who his ideal types are. Cha Eun Woo has high tastes as his top two ideal types are no other than Suzy and Shin Min Ah.
The rising actor also shared that he hopes to be able to work alongside the two popular actresses saying, "I really hope I get the chance to film a historical drama with Shin Min Ah and a school drama with Suzy. I kind of have a lot of greed."
Park Jinyoung of GOT7
Compared to the rest of GOT7, Jinyoung is more on the less talkative side, however, not as silent type as Mark. He can be seen as kind of mysterious and "savage" at times but he can be endearing.
Jinyoung was once very specific with his ideal type: talkative, natural visuals, large eyes, dark eyebrows, long hair, and looks good in shirt and jeans. His prefence has since evolve and has become more general.
"I think someone who is comfortable and like a best-friend would be good. Dating shouldn't be stressful, that's not love," GOT7's Jinyoung shared.
Felix of Stray Kids
Compared to other idols, Stray Kid's Felix did not only have an ideal type from the opposite sex. When asked by a fan on what his ideal type is, Felix reponded with "Girl or boy?"
Felix went on to share that for girls, he likes STAYs just the way they are. Meanwhile, when it comes to boys, Felix;s male ideal type is someone like his fellow Stray Kids member Changbin and described him as someone who is dark, strong, and muscular.
© 2022 Korea Portal, All rights reserved. Do not reproduce without permission.
Tags:
ASTRO
,
ASTRO news
,
ASTRO updates
,
astro Cha Eun Woo
,
cha eun woo
,
Cha Eun Woo news
,
Cha Eun Woo updates
,
Cha Eun Woo ideal type
,
GOT7
,
GOT7 News
,
GOT7 UPdates
,
GOT7 ideal type
,
GOT7 Jinyoung
,
Jinyoung
,
Jinyoung ideal type
,
Jinyoung news
,
Jinyoung updates
,
stray kids
,
Stray Kids News
,
Stray Kids Updates
,
Stray Kids ideal types
,
stray kids felix
,
Felix news
,
Felix updates
,
Felix ideal type
,
Kpop
,
kpop news
,
Kpop updates
,
kwave
,
kwave news
,
kwave updates