Hiding Actual Death Toll? Russia Allegedly Transports 2,500 Dead Bodies Across Belarusian Border At Night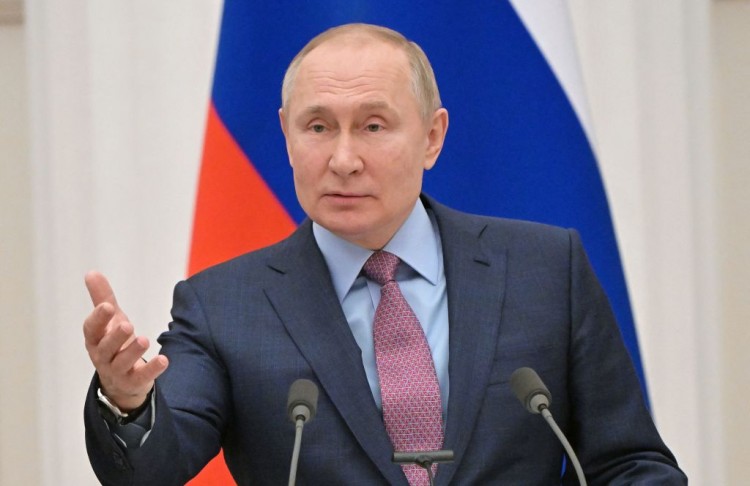 It was alleged that Russia took advantage of the night to move 2,500 dead bodies from Ukraine to Belarus.
Recently, it was reported that the bodies of fallen Russian soldiers had been transported to their home country via Gomel, a city in southeastern Belarus adjacent to Ukraine.
According to a report, a doctor from a local hospital in Gomel said that by the 13th of this month, more than 2,500 bodies had been transported to the area before being loaded onto trains and planes to Russia.
READ: The War Continues As Ukrainian-Russian Foreign Ministers' Meeting Ends Without Progress
Residents of the area also said that medical institutions in the region are saturated with wounded Russian soldiers transported across the border, and the mortuary is full of dead bodies.
Some local patients who were hospitalized were discharged from hospitals due to the lack of beds brought upon by the influx of wounded Russian soldiers into the Belarusian borders.
Meanwhile, it is difficult to ascertain whether the bodies of Russian soldiers were actually transported in large numbers via Belarus because the authorities tightly control the information. According to sources, medical personnel are being threatened to be fired if they disclose information on Russian casualties.
READ: Doctors And Patients Become 'Human Shields' As Russia Takes 500 Hostages At Mariupol Hospital
The Russian military has not announced the number of casualties since it announced earlier this month that about 500 soldiers were killed and 1,597 wounded between the 24th and 2nd of this month when the Russian army invaded Ukraine.
On contrary, Ukraine's Foreign Ministry claimed in a tweet that 14,400 Russian soldiers were killed and 95 Russian military planes, 115 helicopters, and 1,470 armored vehicles were destroyed.
Earlier, US intelligence officials estimated that at least 7,000 Russian soldiers died in the 20 days after the start of the war.
Russia has recently bombed the city of Lviv where over 200,000 refugees are located.
Stay tuned for more updates!
© 2023 Korea Portal, All rights reserved. Do not reproduce without permission.