Real Inspiration, Collab With Monika, & More, Bae Suzy Talks About Her 'Satellite' Musical Comeback!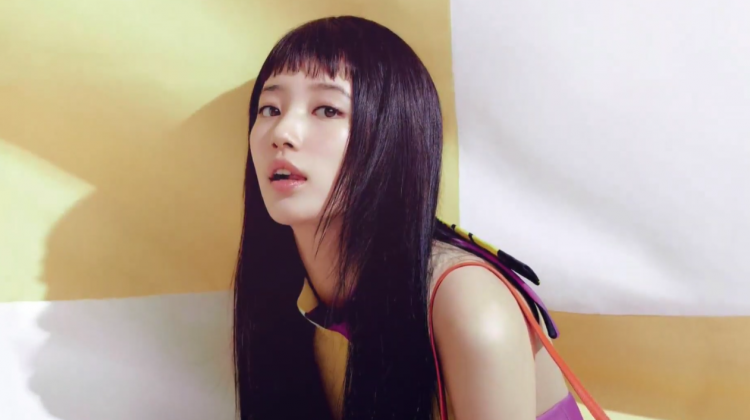 Marie Claire magazine recently released previews for their featured photoshoot with superstar Bae Suzy and netizens and fans are just simply elated!
READ: 'Goddess' Lineup: 4 Gorgeous K-Pop Idols From The Rare 'Bae' Family
In the Marie Claire photoshoot, Bae Suzy encapsulates the themes of spring as she poses in colorful outfits while rocking striking bangs. Suzy notably finished the photoshoot while garbed in Dior's 2022 spring-summer collection, though she added her own unique and iconic flair.
Aside from being featured in a photoshoot, Marie Claire magazine also interviewed Bae Suzy. In the interview, she talked about her love for her digital single "Satellite," which was dropped previously in February.
"It was a process of finding out what I like," Bae Suzy revealed.
READ: Will A-List Actress Suzy Appear In The Netflix Original Series 'Lee Doo Na'? Find Out Here!
Bae Suzy also explained that she participated in writing the lyrics for "Satellite," and she made sure to express a person's unbroken longing of staying close by someone while feeling emotions for something that can not be reached.
Bae Suzy explained that in "Satellite," she wanted to capture the atmosphere rather than delivering intentions or messages clearly and plainly. Additionally, she thought about the attributes of a 'satellite,' as she wrote about things that could not be reached and were wandering around.
The music video for Bae Suzy's "Satellite" featured a dance performance by Monika of Mnet's "Street Woman Fighter."
"I liked 'Street Woman Fighter,' but when I saw Monika's dance, I felt that she was a 'muse.' It's hard to fill an entire song with spontaneous dance, but she always showed different moves that it was hard to choose which clips to include in the video. It was the best way to express this song," Bae Suzy explained.
READ: JYP Entertainment Things: NMIXX's BAE Is Compared To Former Miss A Member Bae Suzy!
Netizens and fans can enjoy Bae Suzy's full interview and photoshoot with Marie Claire in the April edition of the magazine!
© 2023 Korea Portal, All rights reserved. Do not reproduce without permission.
Tags:
Marie Claire
,
Marie Claire news
,
Marie Claire updates
,
Marie Claire Suzy
,
Suzy Marie Claire
,
Bae Suzy Marie Claire
,
Marie Claire Bae Suzy
,
Marie Claire magazine
,
Marie Claire magazine April
,
Marie Claire April
,
Marie Claire magazine news
,
Marie Claire magazine updates
,
Marie Claire magazine Suzy
,
Suzy Marie Claire magazine
,
Marie Claire magazine Bae Suzy
,
Bae Suzy Marie Claire magazine
,
kwave news
,
kwave updates
,
Kpop
,
kpop news
,
Kpop updates
,
Management SOOP
,
Management SOOP artist
,
Management SOOP news
,
Management SOOP updates
,
Management SOOP Bae Suzy
,
Management SOOP Suzy
,
bae suzy
,
Bae Suzy news
,
Bae Suzy updates
,
Bae Suzy Satellite
,
Suzy
,
Suzy news
,
Suzy updates
,
Suzy Satellite
,
satellite