'Goddess' Lineup: 4 Gorgeous K-Pop Idols From The Rare 'Bae' Family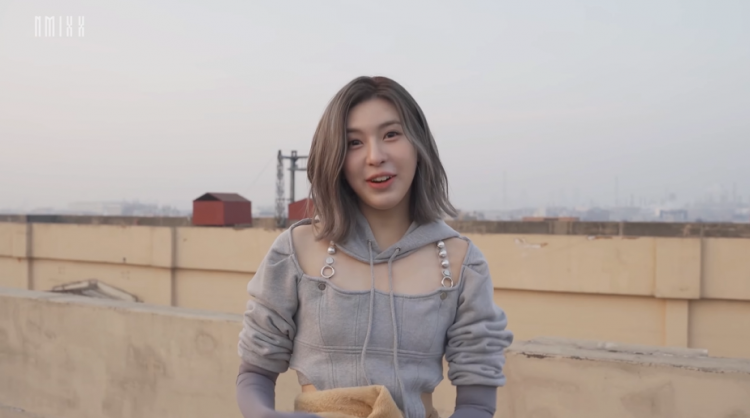 When speaking of "Goddess-tier" visuals, two K-Pop idols would often come to mind: Irene who is dubbed as the "Original Visual" and Suzy, the "Nation's First Love."
Aside from their gorgeous faces, Suzy and Irene also share one thing, the "Bae" surname.
The K-Pop scene has been blessed to see a few jaw-dropping visuals from the rare "Bae" family. Here are four of K-Pop's total BAEs!
Suzy
Suzy, whose real name is Bae Suzy, is considered as the representative face of the "Bae" family. She made her debut as the maknae of the JYP Entertainment girl group MissA and quickly rose to fame not just as a singer but also as an actress.
READ: Will A-List Actress Suzy Appear In The Netflix Original Series 'Lee Doo Na'? Find Out Here!
Recently, Suzy released her newest single "Satellite." Meanwhile, the "Start-Up" actress is currently in discussion to star in an upcoming Netflix original series "Lee Doo Na."
Irene
Irene's full legal name is actually Bae Joo Hyun. Dubbed as the "original visual," Red Velvet's Irene stands out with her doll-like features. Irene has been busy preparing for Red Velvet's upcoming comeback and concert, "2022 The ReVe Festival : Prologue." However, Irene recently tested positive for COVID-19 virus alongside her fellow members, Joy and Yeri. Red Velvet's "2022 The ReVe Festival : Prologue" has been postponed tentatively.
READ: Red Velvet Postpones Concert As Irene, Joy, & Yeri Are Diagnosed With COVID-19!
Meanwhile, Red Velvet's upcoming mini album "The ReVe Festival 2022 - Feel My Rhythm" will be released as scheduled.
Woo Hee
Dal Shabet's Woohee, whose full name Bae Woo Hee, is currently building her acting career. It was recently confirmed that the stunning idol-turned-actress has been cast to join the upcoming KBS series "The Present Is Beautiful." Woo Hee will be starring alongside Yoon Si Yoon, Oh Min Suk, Seo Bum Jun, Shin Dong Mi, Bae Da Bin, and Choi Ye Bin for "The Present Is Beautiful."
READ: Former Dal Shabet's Bae Woo Hee Joins The Cast Of 'The Present Is Beautiful'
BAE
The newest addition to the captivating "Bae" family is none other than NMIXX's very own BAE, whose real name is Bae Jin Sol. The rookie idol has been praised not just for her visuals but also her stable vocals and great stage presence. Fans have also compared NMIXX's BAE with her JYP Entertainment senior Suzy as they both have similar voice range, cute bunny teeth and an innocent round face!

READ: JYP Entertainment Things: NMIXX's BAE Is Compared To Former Miss A Member Bae Suzy!
© 2023 Korea Portal, All rights reserved. Do not reproduce without permission.
Tags:
BAE
,
Suzy
,
Irene
,
BAE
,
Woo Hee
,
Miss A
,
Red Velvet
,
NMIXX
,
Dal Shabet
,
Kpop
,
kpop news
,
Kpop updates
,
kwave
,
K-pop