U.S.: North Korea's Nuclear Threat Is Top Priority For Cooperation With SK President-elect Yoon Seok Yeol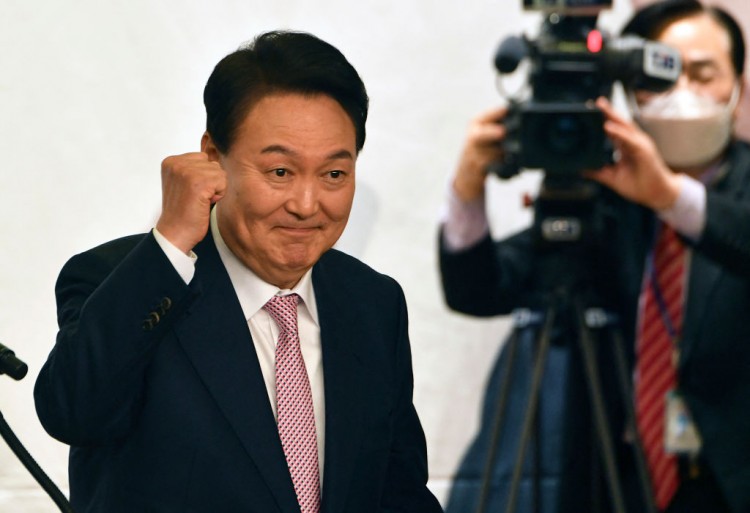 The United States said that North Korea's nuclear and ballistic missile threat is at the forefront of cooperation with South Korean President-elect Yoon Seok Yeol.
State Department spokesperson Edward "Ned" Price congratulated South Korean President-elect Yoon at a recent press briefing and said that the Korea-U.S. alliance is a key pillar for peace, security, and prosperity in the Indo-Pacific region, along with economic ties between the two countries and close friendship between the people.
Spokesperson Price said he is looking forward to deepening cooperation not only on the core challenges of the international community, such as climate change and the pandemic but also on the security issues facing the two countries.
READ: Ukraine Faces Surge In Civilian Casualties As Russia Continue To Bomb Civilian Facilities
The U.S. Spokesperson noted that topping off the list of the security issues the Indo-Pacific face is the threat of North Korea's nuclear weapons and ballistic missile programs.
Spokesperson Price said North Korea's ballistic missile test was a violation of UN Security Council resolutions and showed the threat posed by North Korea's illegal weapons of mass destruction, and criticized it as a violation of peace and security in the region beyond the Indo-Pacific.
He also warned that North Korea would be held accountable for blatant violations of Security Council resolutions.
READ: Elon Musk's Tesla To Pay Three Months Worth Of Wages To Conscripted Ukrainian Workers
Price also urged North Korea to refrain from further provocations and engage in substantive and sustained dialogue and pledged the United States to work closely with its allies, including South Korea and Japan, for the complete denuclearization of the Korean Peninsula.
Yoon Seok Yeol of the conservative People Power Party is a former top prosecutor who claimed victory in the tight presidential race against Lee Jae Myung of the ruling Democratic Party. He is the 20th President-elect of South Korea.
© 2023 Korea Portal, All rights reserved. Do not reproduce without permission.