The Members of STAYC Share What They Would Be Doing If They Weren't K-Pop Idols!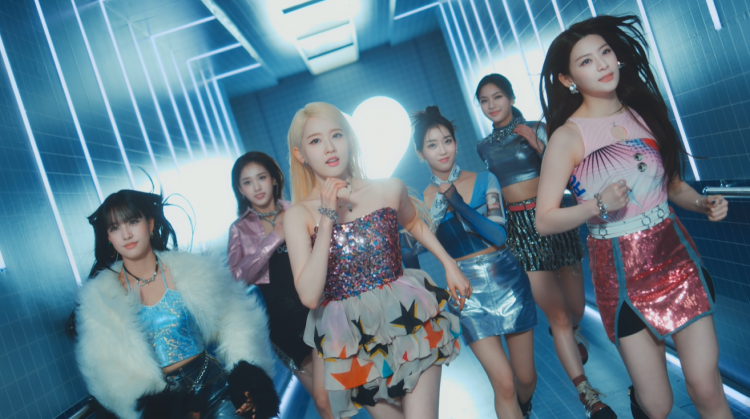 What would Sieun, Seeun, Sumin, Isa, Yoon, and J choose as their careers if they were not K-pop idols? Find out what the STAYC members recently shared here!
READ: Netizens & SWITHs Upset At STAYC's Stylists As Sieun Stumbles Due To Ill-Fitting Heels!
Just recently, the members of High Up Entertainment's STAYC were featured as guests on MBC M's "Weekly Idol" and the K-pop artists shared what careers they would have had if they did not decide to debut as K-pop artists.
Sumin, the leader of STAYC, revealed that she truly only wanted to be a dancer and singer, or an overall performer. Though the K-pop idol explained that if she did not debut with STAYC, she would either be an office worker while being a part-time YouTuber at the side.
STAYC's main vocalist Sieun explained that she began learning to play the piano and dance ballet at the age of five. Thus, Sieun might have turned into a pianist or a ballerina if the K-pop idol did not make her debut with STAYC.
STAYC's vocalist Seeun, notably a huge fan of K-dramas, decided that she would be a screenwriter while being a substitute teacher. Although the K-pop idol revealed that she can not write a script, Seeun likes molding the plot of the K-dramas she views.
Isa, the lead vocalist of STAYC, explained that if she didn't debut with her K-pop group, she would be in the fashion industry. However, Isa added that since she is a huge fan of HyunA, she will still do her best to meet her favorite K-pop idol.
READ: 4th Gen's TREASURE, NMIXX, And STAYC Join BTS And Psy As The Most Viewed K-Pop Acts On YouTube For February
STAYC's Yoon noted that one of her hobbies is creating and building certain objects. Due to this, the K-pop idol believed she could have had a career related to woodworking. Last but not the least, STAYC's J said that she would have become a zookeeper if she did not make her debut.
Although SWITHs (the fandom name of STAYC) are supportive to each member of STAYC, they are relieved that STAYC's Sieun, Seeun, Sumin, Isa, Yoon, and J were able to make their debut with STAYC!
© 2023 Korea Portal, All rights reserved. Do not reproduce without permission.
Tags:
MBC M
,
MBC M news
,
MBC M updates
,
MBC M shows
,
MBC M programs
,
MBC M Weekly Idol
,
Weekly Idol
,
Weekly Idol news
,
Weekly Idol updates
,
STAYC Weekly Idol
,
Weekly Idol STAYC
,
kwave
,
kwave news
,
kwave updates
,
Kpop
,
kpop news
,
Kpop updates
,
High Up Entertainment
,
High Up Entertainment artists
,
High Up Entertainment news
,
High Up Entertainment updates
,
High Up Entertainment STAYC
,
STAYC
,
STAYC news
,
STAYC updates
,
STAYC members