Is There A Chance Gugudan Makes A Return? Kang Mina Addresses The Possibility!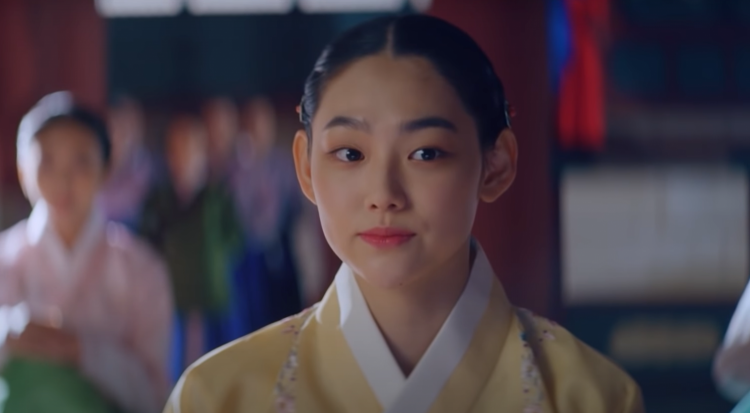 On the 25th of February, actress Kang Mina was featured in an interview as her first historical K-drama "When Flowers Bloom, I Think of the Moon" aired its final episode. In the interview, aside from talking about her K-drama, she also talked about her former K-pop group, Gugudan.
READ: Kang Mina, Formerly Of Gugudan & I.O.I, To Have 'My Roommate is a Gumiho' Cameo
Kang Mina made her debut as a member of the project K-pop girl group I.O.I back in May of 2016. Following the disbandment of I.O.I, the K-pop idol re-debuted as a member of Gugudan. After four years of promotions, the K-pop girl group disbanded in December of 2020.
In the recent interview, Kang Mina was asked about her role as Ahn Ae Jin in the KBS2 historical K-drama. Kang Mina was asked how she transferred from a K-pop idol into an actress, even talking about the stigma that came with it.
Regarding her transition, Kang Mina expressed that she initially was worried about the backlash she would receive from netizens. But nowadays, the former K-pop idol no longer concerns herself with certain opinions.
Kang Mina explained, "Wouldn't it be better if I could just act well and show it well? As a singer-songwriter, there are also advantages. I don't get nervous when I have to look at the camera and act."
In Kang Mina's interview, the topic of disbanded K-pop idols and K-pop groups was broached. Thus, the former K-pop idol was asked; "What is the possibility of a Gugudan reunion?"
Kang Mina was asked for her opinion regarding a potential Gugudan reunion in the future. The former K-pop idol responded by saying that each of the members are currently working on their solo careers. Thus a reunion is not yet plausible.
READ: What Happened To Gugudan, Why Are They Disbanding?
Kang Mina further explained, "Gugudan is working hard in their respective paths, and I too, recently started working as an actor. So now I want to be faithful to my job and focus on acting."
Kang Mina debuting as a solo artist, she laughs and shares that she "doesn't think she will be able to do solo."
© 2023 Korea Portal, All rights reserved. Do not reproduce without permission.
Tags:
kwave
,
kwave news
,
kwave updates
,
Kdrama
,
kdrama news
,
kdrama updates
,
Jellyfish Entertainment
,
Jellyfish Entertainment news
,
Jellyfish Entertainment updates
,
Jellyfish Entertainment artists
,
Jellyfish Entertainment actress
,
Jellyfish Entertainment Kang Mina
,
Jellyfish Entertainment Mina
,
Jellyfish Entertainment gugudan
,
Gugudan
,
Gugudan News
,
Gugudan Updates
,
Gugudan Kang Mina
,
Gugudan Kang Mina news
,
Gugudan Kang Mina updates
,
gugudan Mina
,
Gugudan Mina news
,
Gugudan Mina updates
,
Jellyfish Entertainment Gugudan Mina
,
Mina
,
Mina news
,
Mina updates
,
Kang Mina
,
Kang Mina news
,
Kang Mina updates