CL Reveals How She Truly Felt When She Found Out About 2NE1's Disbandment!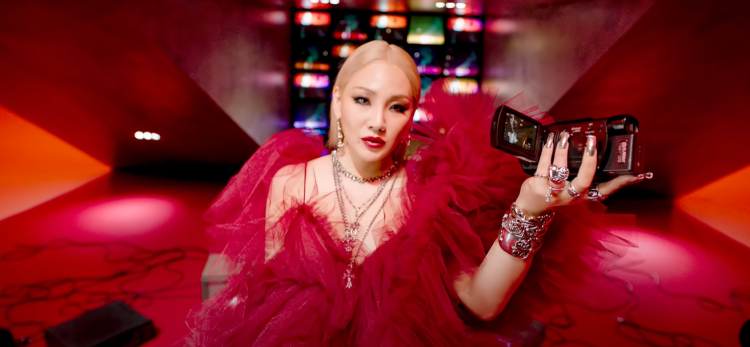 2NE1 made its debut in 2009, and after 7 long and successful years, the K-pop girl group abruptly disbanded in 2016.
But in the years since their disbandment, the four 2NE1 members have regularly spoken about wanting to get back together for a new musical release at some point in the future. Dara, CL, Minzy, and Bom all have confessed their longing to be one again via a comeback.
Their fans, the Blackjacks, have since shared the same sentiment as they too have also been wanting to see the members of 2NE1 back again. Although this can not be seen yet in the foreseeable future, the fans have been supporting Dara, CL, Minzy, and Bom in their blossoming individual careers.
READ: CL & Park Bom Show Their Closeness In a Recent Post Making 2NE1 Fans Happy!
Regardless, the sudden disbandment of 2NE1 is still a fresh wound to their fans, and evidently, to the members as well as 2NE1's CL recently just shared how she felt when she first heard about the disbandment.
In a recent interview with AP Entertainment, CL was asked, "My colleague interviewed Minzy ages ago, and she said that she found out about the disbandment through the media. How did you find out?"
Emotionally, CL responded, "Well... I did too, to be honest."
This confirms that the first time she heard the news was via the media; the K-pop icon was notably emotional as she recalled, "I was at a Thanksgiving dinner, and my phone blew up. But yeah, those situations, that was very heartbreaking for me."
READ: 2NE1's CL Brings The Heat As She Makes Her Highly-Anticipated Comeback With 'SPICY'!
Positively, CL expressed that she now has a lot of freedom and control over what she chooses to do. Although unfortunate, CL's solo venture is still a very exciting chapter for her and her fans.
© 2022 Korea Portal, All rights reserved. Do not reproduce without permission.
Tags:
kwave
,
kwave news
,
kwave updates
,
Kpop
,
kpop news
,
Kpop updates
,
Konnect
,
Konnect artists
,
KONNECT Entertainment
,
Konnect Entertainment CL
,
Konnect Entertainment news
,
Konnect Entertainment artists
,
Konnect Entertainment updates
,
CL
,
CL News
,
CL updates
,
2NE1
,
2NE1 news
,
2NE1 updates
,
2NE1 CL
,
2NE1 CL news
,
2NE1 CL updates
,
2ne1 disbandment