What Happened To gugudan, Why Are They Disbanding?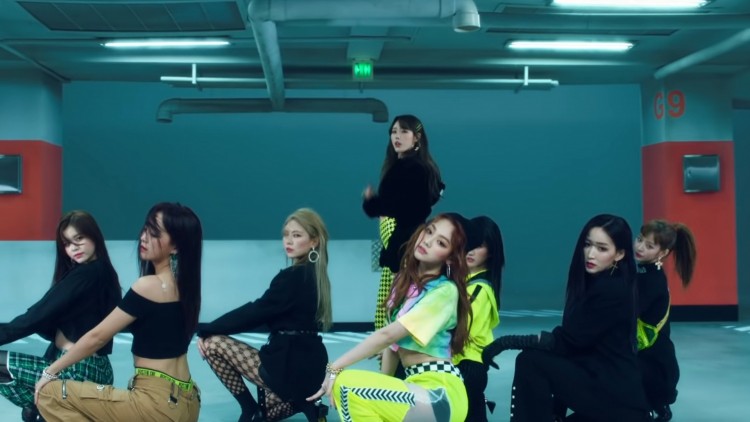 On December 30th, Jellyfish Entertainment, gugudan's agency, announced that the 4-year-old group would be officially disbanding on December 31st.
It was such a sad decision that was made by the remaining eight members together with their agency after a series of long and in-depth discussions. In their official statement, Jellyfish Entertainment shared that although gugudan's group activities will be over, the agency will still support each individual member on their solo endeavors in music and acting.
Here's the complete official statement from Jellyfish Entertainment regarding gugudan's disbandment:
"Hello.
This is Jellyfish Entertainment.
First, we would like to thank all of the fans who have sent their love and support to gugudan. We are writing to inform you of our official position regarding the future of gugudan's group activities.
gugudan, who have been working hard and have been well loved since their debut, will be ending official group activities on December 31st. After a series of long and in-depth discussions between the company and the artists, we have agreed to end the group activities.
Although the group activities will be over, we will do our best to provide our full support to the members' various personal activities, such as music and acting.
Thank you again for your support for gugudan, and we would like to sincerely apologize to gugudan fans for the sudden news.
Finally, please continue to send your love and support to the members who will be embarking on their new paths."
- Jellyfish Entertainment
The music career of gugudan
gugudan is a nine-membered girl group from Jellyfish Entertainment who officially debuted on June 28th, 2016. The group gained traction from the Korean public as well as K-Pop fans because three of its members first appeared on Produce 101. These three members were Kim Sejeong, Kang Mina, and Kim Nayoung. The girls were praised for their singing capabilities and stage presence. Among the three, Sejeong and Mina came to debut with IOI.
Because of the warm response of the public towards the trio, Jellyfish Entertainment decided to debut a full-force girl-group with the trio at the center.
gugudan debuted with "Act.1 The Little Mermaid" album with the title track "Wonderland" and following a mermaid storyline with ethereal aesthetics.
The following year, 2017, the group released two albums: "Act.2 Narcissus" and "Act.3 Chococo Factory."
"Act.2 Narcissus" follows the theme of Caravaggio's painting, "Narcissus," and reinterprets "narcissism" in a more positive light. gugudan's title track for Act.2 was "A Girl Like Me."
Following Act.2, gugudan released their first single "Chococo" that was inspired by "Willie Wonka and The Chocolate Factory."
2018 marks the year of two album releases, member departure, and the change of gugudan's color. On October 15th, member Hyeyeon officially left gugudan but would continue to be signed under Jellyfish Entertainment.
In November of 2018, gugudan released "Act.5 New Action" with the title song, "Not That Type" which would become their last release until their disbandment this 2020.
What will happen to gugudan?
Among the remaining eight members, Sejeong is considered to be the most popular. She has released solo music, won music show trophies, and even starred in various dramas. Sejeong will most likely release to continue releasing solo music and dabble with acting.
Meanwhile, Mina has been active as MC in various music shows. She has also acted in various kdrama. Her most recent drama was "Hotel del Luna" starring IU.
There is not much known about the plans of the other members. But as fans, let's hope for the best in each of gugudan members' careers.
© 2023 Korea Portal, All rights reserved. Do not reproduce without permission.