Are GOT7's Jackson Wang & (G)I-DLE's Yuqi Dating? K-Pop Stars Embroiled In Dating Rumors!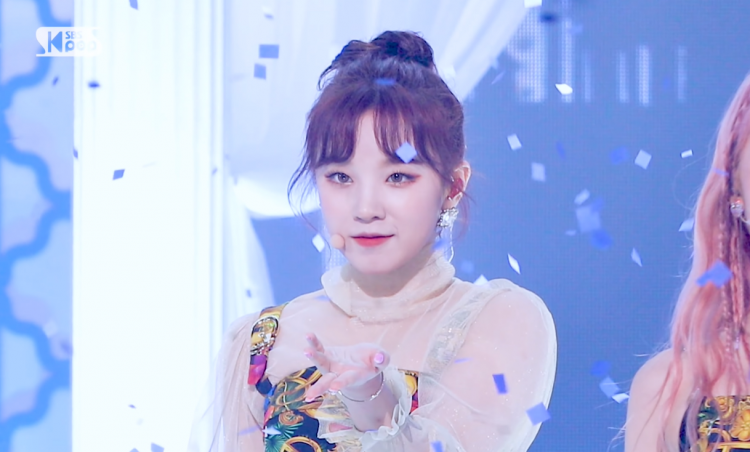 To the surprise of netizens and fans, K-pop idols GOT7's Jackson and (G)I-DLE's Yuqi have recently been embroiled in dating rumors. A recent video taken by Chinese paparazzi was recently uploaded on Weibo showing proof of the idol's relationship.
READ: Hints Of A Return: Ahgases Gather 'Proof' Of GOT7's Rumored 2022 Comeback!
In the video, it was shared that (G)I-DLE's Yuqi was seen leaving a hotel in China not long after she arrived in the city. She was then spotted at GOT7 Jackson's apartment complex soon after.
Unsurprisingly, the video went viral as Ahgases and Neverlands, the fandom name of GOT7 and (G)I-DLE respectively, started to look for more proof. This took the K-pop fans to a prior incident where NCT's Lucas was accused of cheating on his various ex-girlfriends.
In an accusation, NCT Lucas' alleged ex mentioned that the NCT member supposedly told her his close friend was dating another celebrity hailing from Hong Kong. Both Lucas and Jackson are from Hong Kong, and both Lucas and Yuqi are good friends, evidently as the two recorded the Chinese version of "Running Man" with each other.
Furthermore, according to a user on Weibo, the car that picked up (G)I-DLE's Yuqi and dropped her off was different from the one GOT7's Jackson used to go to the airport. But others noticed that the original paparazzi also mentioned that the GOT7 member has a lot of drivers.
READ: Neverlands Finally Receive Amazing News As (G)I-DLE Confirms 5 Member Comeback!
Another thing noticed by fans was that (G)I-DLE Yuqi's outfit as she entered the hotel was different from the one she was wearing at the airport. But it has been claimed that Yuqi was wearing the same Fendi beanie in the airport as she entered the hotel.
As of writing this article, neither Team Wang nor CUBE Entertainment have commented on the dating rumors around GOT7's Jackson and (G)I-DLE's Yuqi.
© 2023 Korea Portal, All rights reserved. Do not reproduce without permission.
Tags:
kwave
,
kwave news
,
kwave updates
,
Kpop
,
kpop news
,
Kpop updates
,
Team Wang
,
team wang news
,
team wang updates
,
Team Wang Jackson Wang
,
TEAM WANG Jackson
,
Jackson Wang
,
Jackson Wang News
,
Jackson Wang Updates
,
Jackson Wang and Yuqi
,
Yuqi and Jackson Wang
,
Jackson Wang dating rumor
,
Jackson Wang dating rumors
,
Yuqi
,
Yuqi news
,
Yuqi updates
,
Yuqi dating rumor
,
Yuqi dating rumors
,
Cube Entertainment
,
Cube Entertainment news
,
Cube Entertainment updates
,
Cube Entertainment (G)I-DLE
,
Cube Entertainment (G)I-DLE Yuqi
,
Cube Entertainment Yuqi
,
(G)I-DLE
,
(G)I-DLE news
,
(G)I-DLE updates
,
(G)i-DLE YUQI
,
(G)i-DLE YUQI news
,
(G)i-DLE YUQI updates
,
(G)i-DLE YUQI
,
(G)i-DLE YUQI news
,
(G)i-DLE YUQI updates
,
(G)I-DLE Yuqi and GOT7 Jackson Wang
,
GOT7 Jackson and (G)I-DLE Yuqi
,
GOT7 Jackson Wang and (G)I-DLE Yuqi