Hints Of A Return: Ahgases Gather 'Proof' Of GOT7's Rumored 2022 Comeback!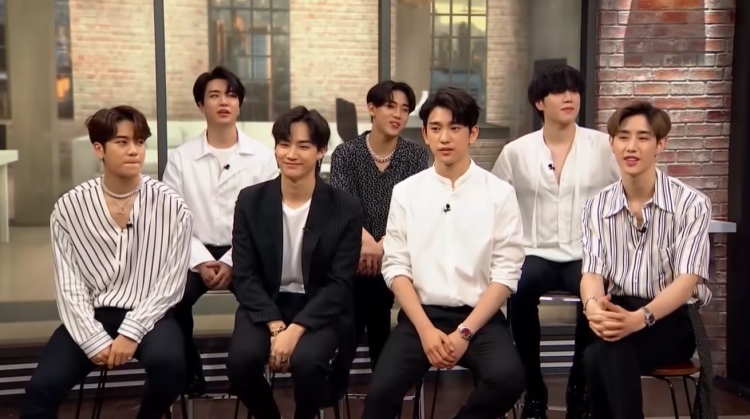 Earlier in January, GOT7's BamBam spoiled his K-pop group's comeback during his "BamBam 2nd Mini Album [B] ONLINE SHOWCASE." In his showcase, BamBam was asked about GOT7 and the Thai idol accidentally let slip some things that weren't supposed to be known yet.
READ: BamBam Embodies His Title Of 'Spoiler King' As He Teases Ahgases With GOT7's Comeback!
Since then, the other GOT7 members have denied BamBam's statements, but Ahgases (the fandom name of GOT7) could see through their statements. Just recently, eagle-eyed Ahgases have seen more evidence that GOT7 will truly soon have a full comeback as a K-pop group.
Netizens and fans recently noticed that the official GOT7 YouTube channel was updated. The YouTube channel of the K-pop group has been silent for almost a year since the members parted ways from JYP Entertainment, but it seems like the channel has seen recent activities.
Notably, fans saw two updates to the GOT7 YouTube channel. The first one seen was the URL that brings fans to GOT7's YouTube channel. Initially being random, it is now updated with the message; GOT7 STILL ALIVE.
READ: AmeriThaiKong Supremacy: GOT7's BamBam, Jackson, And Mark Are K-Pop's 'Twitter Kings' For Week 3 Of February
Furthermore, it has even been updated again to include GOT7 in all caps. Another change seen was that all of the members' individual YouTube channels are now on GOT7's featured section, making fans of the K-pop boy group even more excited.
Since a YouTuber can make changes such as creating a custom URL with only 100 subscribers and after having an account for 30 days, it is obvious that the recent changes to GOT7's YouTube channel were done at this time for a specific reason.
Not long after Ahgases noticed the updates to their favorite K-pop group's YouTube channel, the hashtag "#GOT7StillAlive" went on to trend on Twitter.
READ: Ahgases & ReVeluvs Melt As GOT7's BamBam Adorably Greeted Red Velvet's Seulgi On Her Birthday!
Could GOT7 really be making a return as a complete group soon?
© 2022 Korea Portal, All rights reserved. Do not reproduce without permission.