Ahgases & ReVeluvs Melt As GOT7's BamBam Adorably Greeted Red Velvet's Seulgi On Her Birthday!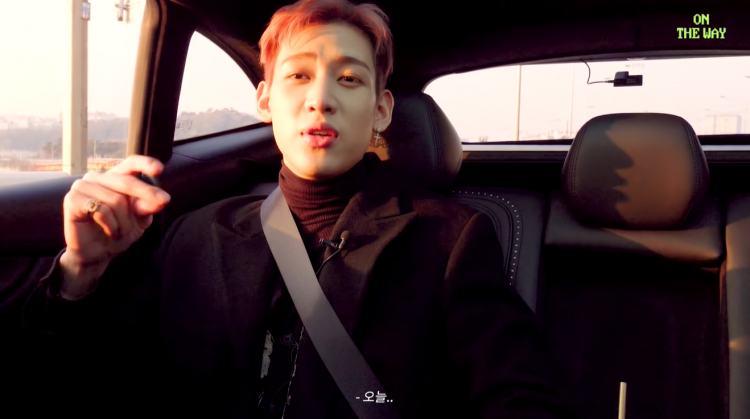 How close are GOT7's BamBam and Red Velvet's Seulgi? Ahgases and ReVeluvs (the fandom name of GOT7 and Red Velvet, respectively) recently squealed with sweetness as the Thai idol sweetly greeted the Red Velvet main dancer in a recent interview.
READ: 'This Year Will Be A Good Damn Year' GOT7's BamBam Tells Ahgases To Get Ready!
Notably, GOT7's BamBam and Red Velvet's Seulgi became close friends when the Thai idol appeared on the Red Velvet member's show, "Seulgi.zip." After this, the two idols then had a collaboration on a recent song entitled "Who Are You?" which got netizens and fans hyped.
In a recent interview with Esquire Korea uploaded on the 17th of February on YouTube, BamBam sweetly talked about his friendship with Seulgi. The Thai idol shared that it was actually her birthday, which is on the 10th of February, at the time of filming his interview.
GOT7's very own BamBam then adorably expressed, "It's Seulgi noona's birthday!"
READ: Ahgases & ReVeluvs Unite! Red Velvet's Seulgi Makes GOT7's BamBam Flattered In Recent Live Broadcast!
The interviewer from Esquire Korea then asked GOT7's BamBam to send Red Velvet's Seulgi a warm birthday message. To the delight of the Thai K-pop idol, he immediately responded with a sweet message.
"Hi Seulgi, I'm leaving a message here though I already sent a text. Happy birthday, and thank you very much for participating in "Who Are You?". I hope you have a great year this year. Keep up the good work," GOT7's BamBam sweetly greeted.
Following this, netizens, Ahgases, and ReVeluvs shared their happiness as seeing two of their favorite K-pop idols having a good and healthy friendship is something that most fans love to see.
READ: GOT7 Domination: BamBam, Jackson Wang, And Mark Tuan Are The Most Followed Male K-Pop Soloists On Twitter For Week 1 Of February
Stay tuned for more news and updates regarding GOT7, Red Velvet, and other K-pop artists!
© 2023 Korea Portal, All rights reserved. Do not reproduce without permission.
Tags:
kwave
,
kwave news
,
kwave updates
,
Kpop
,
kpop news
,
Kpop updates
,
ABYSS COMPANY
,
ABYSS COMPANY artists
,
ABYSS COMPANY news
,
ABYSS COMPANY updates
,
ABYSS COMPANY BamBam
,
Esquire Korea
,
ESQUIRE Korea news
,
ESQUIRE Korea updates
,
Esquire Korea BamBam
,
Esquire Korea GOT7 BamBam
,
BamBam Esquire Korea
,
GOT7 BamBam Esquire Korea
,
SM
,
SM artists
,
SMTOWN
,
SM Town]
,
GOT7
,
GOT7 News
,
GOT7 UPdates
,
got7 bambam
,
GOT7 BamBam news
,
GOT7 BamBam updates
,
GOT7 BamBam and Red Velvet Seulgi
,
Red Velvet Seulgi and GOT7 BamBam
,
bambam
,
bambam news
,
bambam updates
,
BamBam and Seulgi
,
Seulgi and BamBam
,
SM Entertainment
,
SM Entertainment artists
,
SM Entertainment news
,
SM Entertainment updates
,
SM Entertainment Red Velvet
,
SM Entertainment Red Velvet Seulgi
,
SM Entertainment Seulgi
,
Red Velvet
,
Red Velvet News
,
Red Velvet Updates
,
Red Velvet members
,
GOT7 members
,
red velvet seulgi
,
Red Velvet Seulgi news
,
red velvet seulgi updates
,
Seulgi
,
Seulgi news
,
Seulgi updates