Viral Once Again: TWICE's Tzuyu Trends As She Is Mentioned In The Beijing 2022 Olympics!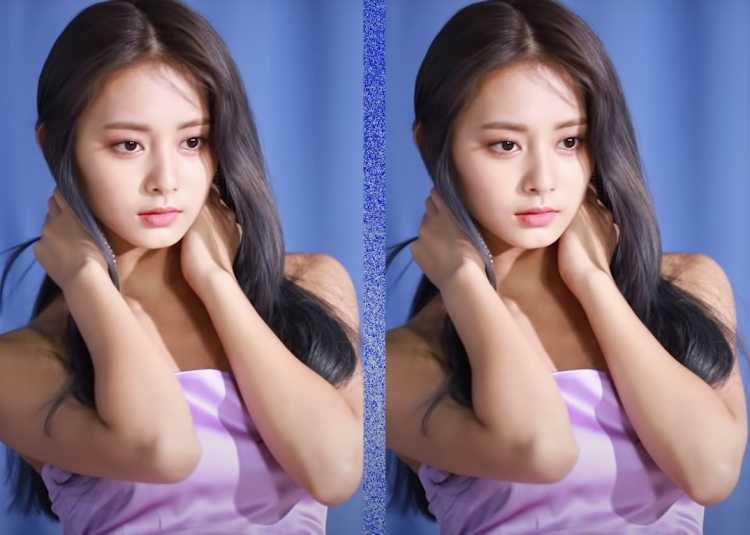 TWICE's Tzuyu recently went viral after being mentioned in the Beijing 2022 Winter Olympics!
READ: JYP Look-Alike: Netizens Amazed At Uncanny Resemblance Between NMIXX's Sullyoon & TWICE's Tzuyu +NMIXX Debut Date!
Notably, TWICE's Tzuyu goes viral in the Olympics because previously in the annual "Idol Star Athletics Championships" (aka the ISAC), K-pop fans noticed that she not only excelled in archery, but she also looked graceful doing it.
Since the iconic event, TWICE's Tzuyu has been garnering attention whenever archery is bright up. Whenever this happens, ONCEs (the fandom name of TWICE) remember Tzuyu's legendary moment in the annual "Idol Star Athletics Championships" (aka the ISAC).
Due to it being currently the Winter Olympics, there is not any archery sport. However, it did not stop the K-pop idol from going viral in the Olympics. As of writing this article, yesterday on the 8th of February, TWICE's Tzuyu was going viral in Korea on Twitter because of speed skater Kim Min Seok.
Previously, Kim Min Seok gained attention for unending support for TWICE's Tzuyu. The Olympian has even named the K-pop idol as his ideal type and shared that meeting the TWICE member was more stressful than the Olympics.
But, the reason that TWICE's Tzuyu started trending in Korea was that a commentator from SBS introduced him while mentioning the K-pop idol. The commentator explained, "Kim Min Seok athlete, who has the same birthday as TWICE's Tzuyu. Both Tzuyu and Min Seok were born on June 14, 1999, making them birthdate twins."
READ: TWICE's Tzuyu, BLACKPINK's Lisa, Stray Kids' Hyunjin, & More, Kpop Groups & Their Most Biased Members!
Due to this, ONCEs shared that TWICE's Tzuyu had so much love and support that the Olympics couldn't go by without the K-pop idol going viral.
It seems like no matter what the reason, TWICE's Tzuyu will always go viral whenever the Olympics is mentioned!
© 2023 Korea Portal, All rights reserved. Do not reproduce without permission.
Tags:
Beijing 2022 Winter Olympics
,
Beijing 2022 Winter Olympics news
,
Beijing 2022 Winter Olympics updates
,
2022 Winter Olympics
,
2022 Winter Olympics news
,
2022 Winter Olympics updates
,
Winter Olympics
,
Winter Olympics news
,
Winter Olympics updates
,
olympics
,
Olympics news
,
Olympics updates
,
kwave
,
kwave news
,
kwave updates
,
Kpop
,
kpop news
,
Kpop updates
,
JYP
,
JYP artists
,
JYP Entertainment
,
JYP Entertainment artists
,
JYP Entertainment news
,
JYP Entertainment updates
,
JYP Entertainment TWICE
,
JYP Entertainment TWICE Tzuyu
,
JYP Entertainment Tzuyu
,
TWICE
,
TWICE news
,
TWICE Updates
,
TWICE members
,
Twice Tzuyu
,
TWICE Tzuyu news
,
TWICE Tzuyu updates
,
Tzuyu
,
Tzuyu News
,
Tzuyu updates
,
Idol Star Athletics Championships
,
ISAC