4000+ Protesters Sign Up To Throw Eggs At Amazon's Jeff Bezos' Yacht In Rotterdam This Summer!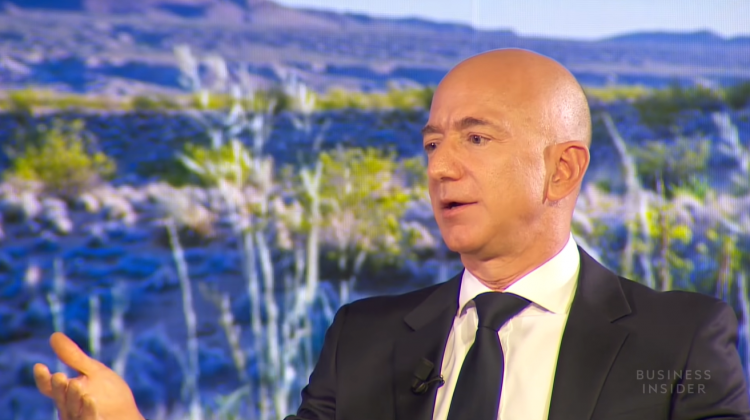 More than 4,900 people showed interest by signing up to throw eggs at Amazon founder and billionaire Jeff Bezos' superyacht as it passes through the Dutch city of Rotterdam this coming summer in protest.
READ: Amazon's 2022 Slated For Success As 'Lord of the Rings' Series' Sneak Peek Hypes Up Fans!
The protest has been planned following the news that the Amazon founder and billionaire's $500 million vessel would need the dismantling of a historic bridge in order to enter open waters.
Named Koningshaven Bridge, but affectionately called by the locals as Hef, is currently 95-year-old and is a local landmark. It also is a hurdle for Amazon founder and billionaire Jeff Bezos' superyacht as the vessel is 417-foot-long.
It has been noted that the bridge has a clearance of 131 feet and officials of the city have given permission for the middle section to be removed and then soon replaced when Amazon founder and billionaire Jeff Bezos' superyacht finishes passing through.
"It started more as a joke among friends after we heard the news about the possible dismantling of the bridge. But the joke, and the yolk, is 'getting way out of hand,'" Pablo Strörmann, the organizer of the protest, shared with the NL Times earlier in February.
Additionally, a Facebook page for the protest event shows more than 4,900 people confirmed to attend the event 16,400 more who are interested in 'egging' Amazon founder and billionaire Jeff Bezos' superyacht.
The protest event's description on its Facebook page also exclaimed the following: "Calling all Rotterdammers, take a box of rotten eggs with you and let's throw them en masse at Jeff's superyacht when it sails through the Hef in Rotterdam."
READ: Facebook's Mark Zuckerburg Loses $29 Billion & Amazon's Jeff Bezos Adds $20 Billion To Net Worth!
Pablo Strörmann added, "Normally it's the other way around: If your ship doesn't fit under a bridge, you make it smaller. But when you happen to be the richest person on Earth you just ask a municipality to dismantle a monument. That's ridiculous."
Amazon founder and billionaire Jeff Bezos' yacht known as Project Y721 and was built by Alblasserdam, Netherlands-based Oceanco. The vessel will soon be dubbed the world's largest sailing yacht, when it is delivered.
© 2023 Korea Portal, All rights reserved. Do not reproduce without permission.