Stray Kids' Upcoming Fan Meeting Performances To Be Adjusted As Felix Injures Back!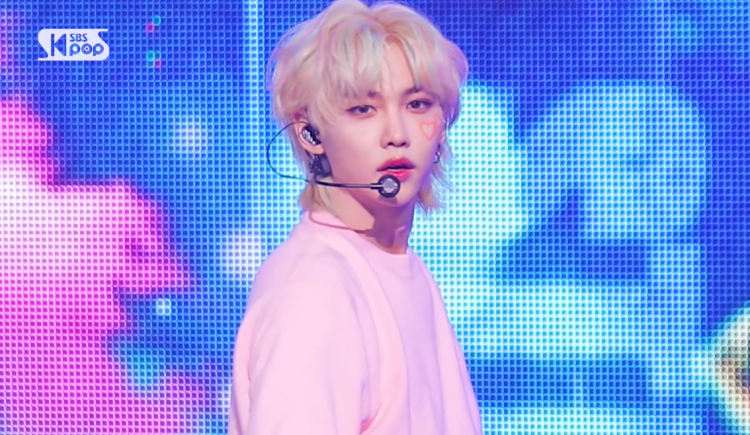 STAYs, the K-pop fandom name of Stray Kids, were greeted with sad news as recent reports confirmed that Felix has suffered a back injury and is currently recovering.
READ: Stray Kids's Upcoming Fan Meeting 'SKZ's CHOCOLATE FACTORY' Immediately Sells Out!
As of writing this article, today on the 9th of February, JYP Entertainment (Stray Kids' label) announced that Felix was diagnosed with intervertebral disk herniation.
Because they want to avoid worsening the situation, Stray Kids' Felix will have limited strenuous activities while receiving treatment. Notably, the K-pop idol's performance during certain stages in Stray Kids' upcoming fan meeting "SKZ'S CHOCOLATE FACTORY" will be limited.
JYP Entertainment's full statement on Stray Kids Felix's status is as follows:
"Hello, this is JYPE.
We would like to provide information regarding Stray Kids' Felix's upcoming schedules.
Felix recently visited a hospital after experiencing pain in his back. After a detailed examination, he was diagnosed with intervertebral disk herniation.
While there is no effect on his everyday activities, as doctors have recommended that he avoid postures and activities that pressure his waist, Felix will be avoiding any strenuous activities while receiving treatment for prompt recovery.
Consequently, Felix's performance for certain stages during the Stray Kids 2ND #LoveSTAY "SKZ'S CHOCOLATE FACTORY" this upcoming February 12-13 may be limited.
We apologize for having to share the sudden news and causing concern to all STAY who have been looking forward to seeing Felix perform.
Felix will be participating in stage performances after doctors confirm that his back has fully recovered. JYPE will provide our utmost to support the artist's recovery.
We hope for STAY's kind understanding.
Thank you."
READ: Stray Kids And ENHYPEN Joins K-Pop's 'Big Three' BTS, BLACKPINK, And TWICE As This Month's 'Spotify Royalties'
Netizens and fans are showing their love and support towards Stray Kids' Felix, wishing the K-pop idol a swift recovery!
© 2023 Korea Portal, All rights reserved. Do not reproduce without permission.
Tags:
SKZ's CHOCOLATE FACTORY
,
SKZ's CHOCOLATE FACTORY news
,
SKZ's CHOCOLATE FACTORY updates
,
Stray Kids SKZ's CHOCOLATE FACTORY
,
SKZ'S CHOCOLATE FACTORY Stray Kids
,
SKZ'S CHOCOLATE FACTORY fan meet
,
Stray Kids Updates
,
stray kids
,
Stray Kids News
,
Stray Kids Updates
,
Stray Kids fan meet
,
kwave
,
kwave news
,
kwave updates
,
Kpop
,
kpop news
,
Kpop updates
,
JYP
,
JYP artists
,
JYP Entertainment
,
JYP Entertainment artists
,
JYP Entertainment news
,
JYP Entertainment updates
,
JYP Entertainment stray kids
,
JYP Entertainment Stray Kids Felix
,
JYP Entertainment Felix
,
stray kids felix
,
Stray Kids Felix news
,
Stray Kids Felix updates
,
Stray Kids Felix injury
,
Stray Kids Felix back injury
,
Felix
,
Felix news
,
Felix updates
,
Felix injury
,
Felix back injury
,
Stray Kids STAY
,
Stray Kids STAYS
,
Stay Stray Kids
,
Stays Stray Kids