Biggest MCU Film So Far: Rumored Appearances In 'Doctor Strange in the Multiverse of Madness'!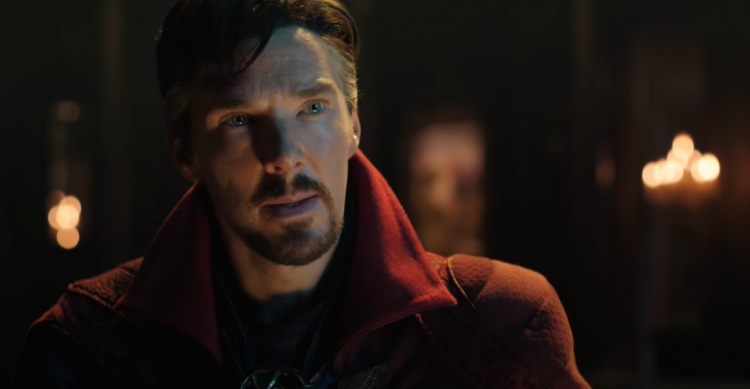 Up next on Disney and Marvel's superhero plate is "Doctor Strange in the Multiverse of Madness," or Doctor Strange 2, which is set to release on the 6th of May, only three months away and due to this, rumors have been sprouting up.
READ: The Mouse Makes Moves: Disney+ To Release A Percy Jackson & the Olympians Series!
Since there is only three months to go until Disney drops Doctor Strange 2, exciting rumors regarding the MCU movie's cameos have been popping up. This was similar to the case of Marvel's "Spider-Man: No Way Home."
The latest rumors though are even more exciting, appearing at the end of 2021 and the early weeks of 2022, coming after Marvel finished Doctor Strange 2 reshoots. Notably, the reason for the reshoots were to improve the story and add even more additional cameos.
The rumored cameos include X-Men such as Professor X, Magneto, Wolverine, Storm, and Deadpool. Tobey Maguire as Spider-Man is also slated to be in Marvel's Doctor Strange 2.
READ: "Spider-Man: No Way Home" Stars Tobey Maguire & Willem Dafoe Sets New World Record For Marvel!
Furthermore, fan favorite Iron Man might return and the variant of the Marvel hero is rumored to be played by Tom Cruise in Doctor Strange 2.
Variants of Avengers from Marvel TV shows on Disney Plus might also be in Doctor Strange 2. Heroes such as Captain Carter, Monica Rambeau, Loki, Sylvie, and Mobius are rumored to have an appearance, the latter 3 being almost confirmed due to the tie-in with the "Loki" series.
The rumors that have been making fans really excited though is John Krasinski as Mister Fantastic of Marvel's Fantastic 4 or a variant of Captain America.
The Doctor Strange 2 cameos might be really intriguing, the characters might have little screen time. A Twitter user @Moth_Culture tweeted potential Marvel details as the rumored cameos will only have less than 2 minutes of screen time.
Regardless, "Doctor Strange in the Multiverse of Madness" is setting up to be the biggest Marvel movie so far!
© 2023 Korea Portal, All rights reserved. Do not reproduce without permission.
Tags:
US
,
US news
,
US updates
,
Disney
,
Disney news
,
disney updates
,
Disney
,
Disney news
,
disney updates
,
disney plus
,
Disney Plus news
,
Disney Plus updates
,
mcu
,
MCU news
,
MCU updates
,
Doctor Strange in the Multiverse of Madness
,
Doctor Strange in the Multiverse of Madness news
,
Doctor Strange in the Multiverse of Madness updates
,
Doctor Strange in the Multiverse of Madness cameos
,
Doctor Strange in the Multiverse of Madness rumors
,
Doctor Strange 2
,
Doctor Strange 2 news
,
Doctor Strange 2 updates
,
Doctor Strange 2 rumors
,
Doctor Strange 2 cameos
,
doctor strange
,
Doctor Strange news
,
Doctor Strange updates