Ahgases Gush As Yugyeom's Mom Adorably 'Spoils' The GOT7 Member's Upcoming Comeback!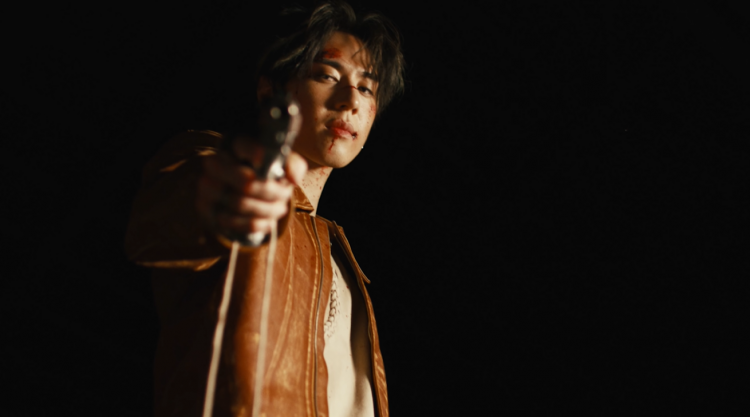 A pleasant surprise greeted netizens and K-pop fans as a fan of GOT7 received a spoiler from Yugyeom's very own mom regarding his comeback!
READ: Is GOT7 Making A Comeback Soon? Mark Addresses BamBam's Recent Spoiler!
On the 1st of February, a Chinese Ahgase (the fandom name of GOT7) visited GOT7 Yugyeom's family restaurant, Steak Box. The K-pop fan went on to share their experience in a post along with lots of photos and other Ahgases were pleasantly surprised!
The Chinese Ahgase revealed, "I went to Yugyeom's family's restaurant today!"
In the Chinese Ahgase's visit, they talked to Yugyeom's mom and in their post, the K-pop fan referred to the GOT7 member's mother as "mother-in-law." The K-pop fan told Yugyeom's mother that they had been a long time fan, being an Ahgase for 8 years.
"My mother-in-law is so gentle! I told her that I became a fan of Yugyeom in 2015 and have been waiting for his comeback. She counted with her fingers and said that it's impressive, after realizing that this is the 8th year hahaha," the Chinese Ahgase further added.
READ: PSY Gained The Most Subscribers Among Male K-Pop Soloists For January, GOT7's BamBam Places Second
Notably, the restaurant of Yugyeom's family is filled with GOT7 merchandise as decorations. GOT7 Yugyeom's mother also always asks Steak Box customers if they are fans of the K-pop group. If so, she hands out free photocards!
Aside from sharing other fun information, GOT7 Yugyeom's mother revealed to the fan that Yugyeom will have a comeback very soon. Notably, the K-pop idol has not yet revealed that he would be making a comeback soon, making fans excited!
The Chinese Ahgase further expressed, "The most important thing is, my mother-in-law told me Yugyeom will have a comeback in March!!!"
Netizens and K-pop fans were also previously spoiled as GOT7 Yugyeom's mother revealed the release of Yugyeom's first solo EP "Point of View: U"!
READ: BTS Is K-Pop's 'Twitter Kings' For January, GOT7 BamBam Joins ENHYPEN, TxT, And NCT On Top 5, See Full Rankings
Read the full post of the GOT7 fan here!
Are you excited for GOT7 Yugyeom's comeback?
© 2023 Korea Portal, All rights reserved. Do not reproduce without permission.
Tags:
kwave
,
kwave news
,
kwave updates
,
Kpop
,
kpop news
,
Kpop updates
,
AOMG
,
AOMG news
,
AOMG updates
,
AOMG artists
,
AOMG Yugyeom
,
GOT7
,
GOT7 News
,
GOT7 UPdates
,
GOT7 member
,
GOT7 members
,
GOT7 Yugyeom
,
GOT7 Yugyeom news
,
GOT7 Yugyeom updates
,
GOT7 Yugyeom solo
,
GOT7 Yugyeom comeback
,
GOT7 Yugyeom solo comeback
,
GOT7 Yugyeom restaurant
,
GOT7 Yugyeom Steak Box
,
Steak Box
,
yugyeom
,
Yugyeom Steak Box
,
Yugyeom news
,
Yugyeom updates
,
Yugyeom solo
,
Yugyeom comeback
,
Yugyeom solo comeback