The Best Speakers To Pair With Your PC Setup This 2022!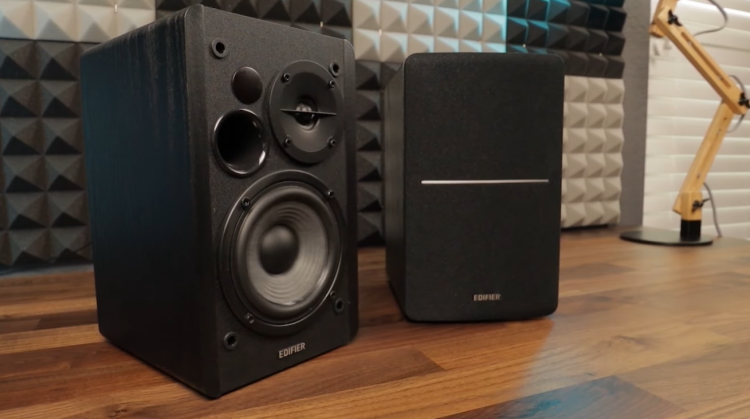 After building a dream PC, or buying a laptop, a good audio quality is always the main thing that is usually missing. Although laptops usually come with a built-in speaker, nothing really beats an external speaker that is made for crisp and clear audio.
Good thing that in the tech market, there are a plethora of good speakers for PCs and laptops, both for those who are on a budget or seeking to splurge.
There are a myriad of decent speakers to choose from and may it be wired or bluetooth, here are the best external speakers to compliment your PC and or laptop:
Creative Pebble V2
The Creative Pebble speakers have been present for a long time now and it has further been improved on via its version 2. The speakers have a USB-C plug with a USB-A adapter included, which powers the speaker. For $25, the Creative Pebble V2 is a good pick up.
Edifier R1280DB Powered Bluetooth Bookshelf Speakers
The Edifier R1280DB Powered Bluetooth Bookshelf Speakers is a great pickup for audiophiles. The speakers have all the features needed including an optical input and Bluetooth capabilities in a relatively compact package.
Edifier's R1280DB Powered Bluetooth Bookshelf Speakers also deliver great sound for its price of $140.
Razer Nommo Chroma
The Razer Nommo Chroma speakers are known for being "gaming" speakers that have decent bass without having a separate subwoofer, having its own adjustable knob at the side of the device.
This is good for gamers as this type of speaker as the ability to have some bass that has some kick to it should add more to the game's immersion. At a $150 price point, the Razer Nommo Chroma is truly a good choice for video game enthusiasts.
Audioengine A5 Plus Wireless
Audioengine's A5 Plus Wireless comes in both a wired and Bluetooth option which are $400 and $499, respectively.
The Audioengine A5 Plus Wireless have great bass and the device resembles a traditional monitor speaker. The speakers also have a built-in 150W amp and it delivers a crisp and dynamic sound with heavy volume.
© 2023 Korea Portal, All rights reserved. Do not reproduce without permission.
Tags:
tech
,
Tech news
,
tech updates
,
pc
,
PC speakers
,
PC external speakers
,
external speakers
,
best speakers
,
best speaker
,
the best speakers
,
the best speaker
,
top speaker
,
top speakers
,
the top speaker
,
the top speakers
,
Creative Pebble V2
,
Creative Pebble V2 news
,
Creative Pebble V2 updates
,
Creative Pebble V2 review
,
Creative Pebble V2 reviews
,
Edifier R1280DB Powered Bluetooth Bookshelf Speakers
,
Edifier R1280DB Powered Bluetooth Bookshelf Speakers news
,
Edifier R1280DB Powered Bluetooth Bookshelf Speakers updates
,
Edifier R1280DB Powered Bluetooth Bookshelf Speakers review
,
Edifier R1280DB Powered Bluetooth Bookshelf Speakers reviews
,
Razer Nommo Chroma
,
Razer Nommo Chroma news
,
Razer Nommo Chroma updates
,
Razer Nommo Chroma review
,
Razer Nommo Chroma reviews
,
Audioengine A5 Plus Wireless
,
Audioengine A5 Plus Wireless news
,
Audioengine A5 Plus Wireless updates
,
Audioengine A5 Plus Wireless review
,
Audioengine A5 Plus Wireless reviews