The Meanings Behind The Fandom Names Of 4th Gen K-Pop Boy Groups KINGDOM, GHOST9, THE BOYZ, And ENHYPEN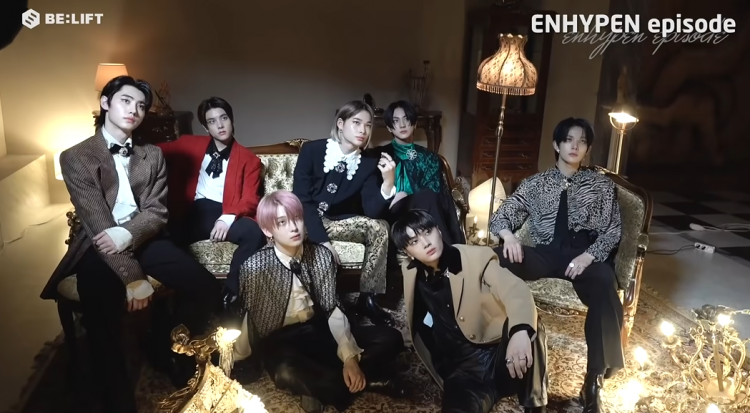 The origin of the beloved fandom names of K-Pop artists will always be fascinating. Some fandom names are a play in the artists' names while others are witty correlations. One thing is common among all fandom names, though, and it is that they are all meaningful.
So, once again, let's check out the meaning behind the fandom of some of the hottest 4th-generation K-Pop boy groups.
#1 KINGDOM
Fandom Name: KINGMAKER
Until now there is no confirmed meaning to KINGDOM's fandom name. However, it doesn't need heavy pondering to infer that KINGDOM's KINGMAKERs are always there to support them and make kings of the members.
READ: BTS, IU, BLACKPINK, TWICE: Most Popular K-Pop Artists In South Korea, United States, And Japan In 2021
#2 GHOST9
Fandom Name: Ghostie
There's no denying that GHOST9's fandom name Ghostie is very much similar to the group's name. According to GHOST9, GHOSTIE stands for "Go High! On your Side Till the End."
READ: TWICE Is The ONLY Girl Group To Join BTS, EXO, Stray Kids, And GOT7 In The 10 K-Pop Groups Who Dominated Gaon In The Past Decade
#3 THE BOYZ
Fandom Name: THE B.
At first glance, THE B. just seems like THE BOYZ with missing letters. However, according to the group, THE B. is an abbreviation of "THE BOYZ's vitamin" as fans give them energy. In Korean, the first syllable for vitamin sounds like the English letter B. Meanwhile, "THE B" also points out that they are "THE Best" fans.
READ: BTS, Stray Kids, GOT7, DAY6, And More: K-Pop Boy Groups That Dominated Spotify In January 2022
#4 ENHYPEN
Fandom Name: ENGENE
ENGENE might sound like an engine and just home "engines" are what keeps cars going, fans are the ones who let ENHYPEN grow and keep going in their journey. There is also another meaning for ENHYPEN's fandom name. ENGENE also means that the fans are ENHYPEN's "gene" as they both share the same DNA to connect, discover, and grow together.

READ: The Meanings Behind The Fandom Names Of 4th Gen K-Pop Boy Groups CRAVITY, DKB, CIX AB6IX, And ATEEZ!
© 2023 Korea Portal, All rights reserved. Do not reproduce without permission.
Tags:
kingdom
,
Kingdom news
,
Kingdom updates
,
KINGDOM fandom name
,
GHOST9
,
GHOST9 news
,
GHOST9 updates
,
GHOST9 fandom name
,
The Boyz
,
THE BOYZ news
,
THE BOYZ updates
,
THE BOYZ fandom name
,
Enhypen
,
ENHYPEN news
,
ENHYPEN updates
,
ENHYPEN fandom name
,
Kpop
,
kpop news
,
Kpop updates
,
kwave
,
kwave news
,
kwave updates