Water Under The Bridge: JAMIE & Former DAY6 Member Jae In Good Terms Once Again!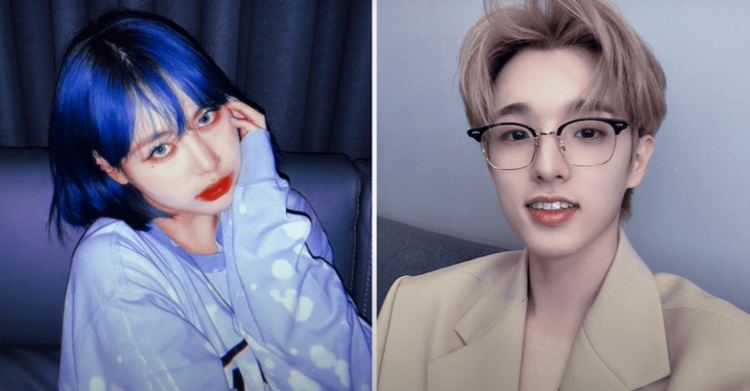 Just recently, JAMIE shared that she and Jae have talked about the former DAY6 member's previous comments about her during a previous Twitch live stream, and the two have now come to an understanding.
READ: Netizens Disgusted At Jae's Comments Towards JAMIE +Soloist Responds To Former DAY6 Member!
Not long ago, a video of Jae calling JAMIE a 'thot' went viral almost everywhere, and both netizens and fans began to call the former DAY6 member out about the use of the word, especially towards someone Jae considers a really close friend.
Notably, Jae posted multiple personal apologies and JAMIE also went on to recently post on her Twitter to announce that after meeting Jae face to face and sharing all her grievances about his comments, the two K-pop stars have now put everything behind them.
"Jae came by the other day we had a talk he apologized for his words and mistake. If anyone knows about Jae as a friend or close person you would know he wasn't meaning that as what he said. He promised me he would use his words wisely and I appreciate it. Out of all the mistakes," JAMIE initially shared regarding Jae's apology.
JAMIE then shared that she talked to Jae and is hoping the best for him as a friend. The K-pop idol even shared that Jae felt horrible about everything that had happened.
READ: Former DAY6 Member Jae Apologizes To JAMIE After Recent Inappropriate Comments On Twitch Stream!
JAMIE also shared an apology from Jae to other netizens and fans who were personally hurt and offended by Jae's words. Furthermore, JAMIE also added that Jae promises to never make a mistake or even a joke about something that is very serious like that ever again.
Lastly, JAMIE went on to joke about the matter which shows that she and Jae are good now.
© 2022 Korea Portal, All rights reserved. Do not reproduce without permission.
Tags:
kwave
,
kwave news
,
kwave updates
,
Kpop
,
kpop news
,
Kpop updates
,
Jae
,
Jae news
,
Jae updates
,
Jae and JAMIE
,
JAMIE and Jae
,
Jamie
,
JAMIE news
,
JAMIE updates
,
Park Jimin
,
Park Jimin news
,
Park Jimin updates
,
Jimin Park
,
Jimin Park news
,
Jimin Park updates
,
Jae Park
,
Jae Park news
,
Jae Park updates