Former DAY6 Member Jae Apologizes To JAMIE After Recent Inappropriate Comments On Twitch Stream!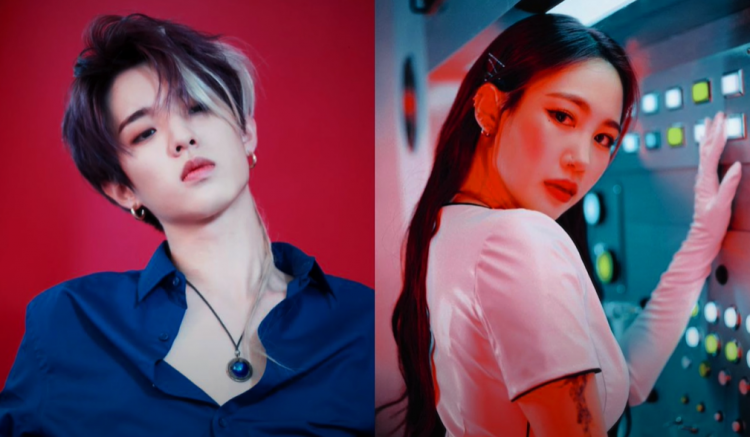 Former DAY6 member Jae made netizens and fans upset due to his inappropriate comments towards fellow former JYP Entertainment artist and K-pop soloist JAMIE on his Twitch stream.
During a recent Twitch stream, Jae was talking with his fans. Among the topics breached was K-pop soloist JAMIE, and notably, the former DAY6 member commented:
"Okay, now that I'm not in K-Pop anymore, I can say this. Why is JAMIE trying to be a thot? That's right, I said it, tell her! I said it. Tell her!"
READ: Netizens Disgusted At Jae's Comments Towards JAMIE +Soloist Responds To Former DAY6 Member!
The word 'thot' is a derogatory term that is used towards women. Thus, netizens and fans immediately reacted to the former DAY6 member's comments towards JAMIE, remarking that what Jae said was extremely rude.
One of Jae's viewers went on to comment that he should not have said what he said towards JAMIE. Some fans believe that the former DAY 6 member was just saying a joke towards his friend, but a multitude of netizens disagree.
Soon after, JAMIE went on her personal Twitter to react to what the former DAY6 member said. The K-pop soloist even shared how much she cared and prayed for Jae while the two were still under JYP Entertainment.
JAMIE then went on to delete her initial post, noting that she was okay. The K-pop soloist followed up with another post, sharing her disappointment towards women being looked down upon to make others happy.
Netizens, My Days (the fandom name of DAY6), and fans of the K-pop soloist are upset at what Jae said. Netizens have also left empowering and supportive words for JAMIE. Others have even shared their relief that Jae is no longer in DAY6.
As of writing this article, yesterday on the 9th of January, Jae released an apology via a post on Twitter, even directly tagging JAMIE's Twitter account.
The former DAY6 member's apology explained that he was sorry for hurting JAMIE and her fans. Jae shared that the comment he said was in poor taste. He even explained that he believed the word 'thot' was synonymous with the modern term 'baddie'.
Fans have noted that aside from the apology, Jae needs to reflect on his actions further.
© 2023 Korea Portal, All rights reserved. Do not reproduce without permission.
Tags:
kwave
,
kwave news
,
kwave updates
,
Kpop
,
kpop news
,
Kpop updates
,
DAY6
,
DAY6 news
,
DAY6 updates
,
DAY6 member
,
DAY6 members
,
DAY6 former member
,
DAY6 Jae
,
DAY6 Jae news
,
DAY6 Jae updates
,
Jae
,
Jae news
,
Jae updates
,
eaJ
,
eaJ news
,
eaJ updates
,
Jamie
,
JAMIE news
,
JAMIE updates
,
JAMIE Park
,
JAMIE Park news
,
JAMIE Park updates
,
JYP
,
JYP former artists
,
JYP Entertainment
,
JYP Entertainment former artists
,
twitch