Get To Know The Ten Tallest Female Idols To Have Debut In K-Pop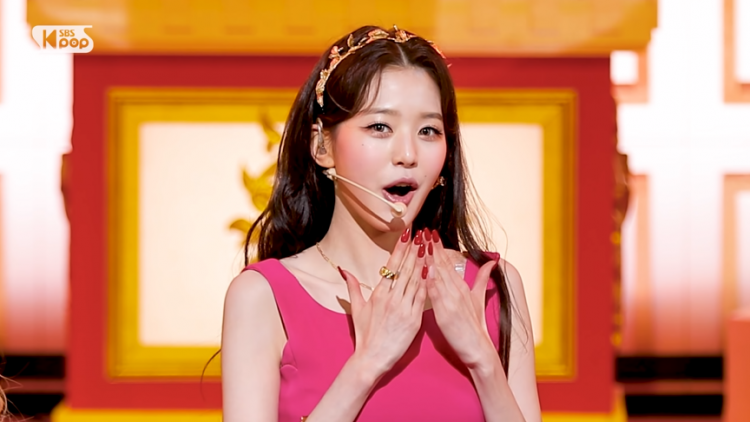 While male K-Pop idols usually have towering heights, only quite a few female idols are blessed with tall statures and most of the time, they are less frequently discussed.
So, in this article, we listed 10 of the tallest female K-Pop idols to ever debut in the K-Pop industry.
#10 Wonyoung of IVE (173 cm or 5'8")
At just 13, Wonyoung captured the attention of the national producers during her stint at "Produce 48" thanks to her gorgeous visuals, slim figure, and tall stature. She made her debut with IZ*ONE at 14 and was among the tallest members of the group. Now, Wonyoung is turning 18 and is part of the monster rookie girl group IVE.
#9 Monday of Weeekly (173 cm or 5'8")
Monday is an all-rounder who is both the main dancer and main vocal of her group Weeekly. Born in 2002, Monday is only 19 and is the tallest member of her group!
#8 Uee formerly of After School (173 cm or 5'8")
The now 33-year-old former idol was the main dancer, rapper, and visual of After School. Uee is currently active as an actress and is starring alongside Rain and Kim Bum for the drama "Ghost Doctor."
#7 Subin formerly of Dal Shabet (174cm or 5'8.5″)
Subin was the maknae and face of the group of Dal Shabet. Since leaving the group, Subin focused more on individual activities. She has released music and is the host of MBC Drama Net show "Good.R.Sam."
#6 Euaerin formerly of 9MUSES (174cm or 5'8.5″)
The former main rapper of 9MUSES is now 33-years-old. Since her departure from 9MUSES, Euaerin signed with the modeling agency Gost Agency and is active as a model.
#5 LeeSem formerly of 9MUSES (174cm or 5'8.5″)
Another 9MUSES member made it to this list. LeeSem was also the main rapper of the group. The 34-year-old former 9MUSES member has no plans on going back to the industry.
#4 Aisha of EVERGLOW (174cm or 5'8.5″)
At just 21, Aisha is the tallest member fof EVERGLOW. The lead rapper and sub-vocalist has stunned everyone with her tall height and great figure.
#3 Uchae of Nature (175cm or 5'9″)
Uchae is the lead dancer and visual of Nature. She is all the tallest member of the group at just 19-years-old.
#2 Weiyang formerly of O21 (175cm or 5'9″)
Weiyang, who is half Chinese and half Filipino, was the first K-Pop idol from the Philippines. The former O21 leader is currently active as a model.
#1 Lina formerly of O21 (176cm or 5'10″)
The former main rapper of O21 is the tallest female idol to ever make her debut in the K-Pop scene. Since O21's disbandment, there's no update about the Japanese singer.
© 2022 Korea Portal, All rights reserved. Do not reproduce without permission.