Less Shortages: Nvidia Announces That Their Graphics Cards Will Be More Available This 2022!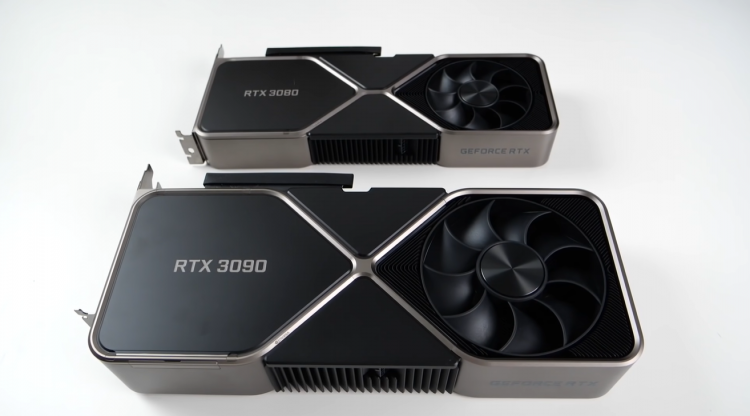 Nvidia, the multinational technology company, has been catching heat from consumers as it had been previously wrong regarding their graphics card (GPU) supply in the past.
This is due to the fact that although Nvidia is one of the only companies on Earth that really has any idea what's going on regarding the graphics cards shortages, their updates regarding their supplies have been lacklustre.
Thus, when Colette Kress, the CFO of Nvidia, expressed that Nvidia will have a better supply of graphics cards in the second half of 2022 compared to now, gamers, miners of crypto currency, and overall consumers were all ears.
In 2021, Nvidia's Colette Kress explained that the supply of graphics cards would still be less through the 1st quarter of 2021, and yet it remained this way for the entire year of 2021.
READ: From Casual To Heavy-Duty, Here Are The Best Laptops To Get This 2022 So Far!
Now that 2022 has arrived, nothing much has changed, but in a recent conference call, Colette Kress shared some potentially positive news for graphics cards supply later on for this year.
"We had seen channel levels be quite lean, we are working with our supply chain partners to increase the availability of supply. And we feel better about our supply situation as we move into the second half of the calendar year '22," Colette Kress answered in a question regarding Nvidia graphics card supplies.
Although a myriad of major chip making companies still believe that the chip shortage will be over by late 2022, some have noted that they believe the situation could at least improve. A recent report has predicted that graphics card shipments will improve 10% this 2022.
Sadly, Pat Gelsinger, the CEO of Intel, expressed that he expects supplies to remain short until the year 2023, when Intel and other companies such as TSMC, Samsung, and many more can get more manufacturing capacity online to meet the high demand.
READ: Heat From Competition? Netflix To Raise Price For Monthly Subscriptions +Stock Rises!
Notably, if Nvidia finds a way to improve their graphics card shortages, the stock of the company will surely rise.
© 2023 Korea Portal, All rights reserved. Do not reproduce without permission.
Tags:
US
,
US news
,
US updates
,
Nvidia
,
NVIDIA news
,
NVIDIA updates
,
NVIDIA GeForce
,
NVIDIA GPU
,
Nvidia GPUs
,
Nvidia GPU shortages
,
Nvidia GPU shortage
,
Nvidia graphics card
,
Nvidia graphics cards
,
Nvidia graphics card shortage
,
Nvidia graphics card shortages
,
GPU
,
GPU news
,
GPU updates
,
GPU shortages
,
GPU shortage
,
graphics card
,
graphics card shortage
,
graphics card shortages
,
Intel
,
Intel news
,
Intel updates