'Trust Jae Of DAY6', Jae Assures My Days That He Will Return To The Band!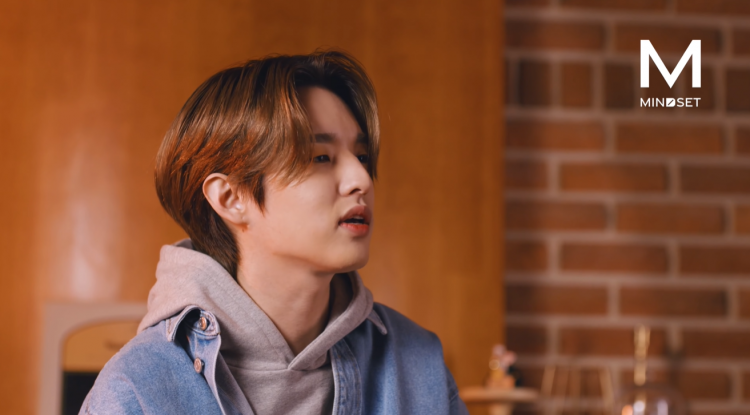 It seems as though Jae's chapter with DAY6 has not completely ended.
On the 1st of January at 12 AM KST, DAY6's Jae announced via a post on his personal Twitter that he will be taking a hiatus from the band's activities.
READ: JTBC Taking Legal Actions Against Negative & Malicious Posters On 'Snowdrop'!
Not even a day later, JYP Entertainment posted an announcement on DAY6's official Twitter account confusing fans. The label shared that Jae's contract with them has been officially terminated as of the 31st of December 31, 2021, and that Jae is also no longer a part of DAY6.
READ: BREAKING: Jae Parts Ways With JYP Entertainment And DAY6!
Understandably, My Days (the fandom name of DAY6) are confused, frustrated, and concerned with the sudden and contradicting announcement. But not long after Jae's initial announcement, he assured fans in a live broadcast that he would return.
Just recently, Jae shared in his latest Twitch stream that he has been conversing with the other band members that DAY6 will 'come full circle'. Although he did confirm that he is no longer in DAY6 currently, he assured fans that DAY6 would be on the stage again.
Jae revealed on his Twitch stream the following message:
"It's going to take a little bit of time for the boys to come back and be ready full circle because they're on military duty, right? So once everyone's back, we'll probably sit down, have another discussion, because we already talked about it. I think we're good.
You're just going to have to trust me. Or if you don't trust me, trust the boys. That's all there is to it. So there will be group activities as a whole. In my mind right now, I say yes. I would be very surprised if there came a reality in the future where we did not participate again as DAY6.
I don't know about the name or how that situation's going to go, but the five of us will most likely be on a stage again."
Regardless of the assurance, fans still want a direct answer or explanation regarding the sudden news of Jae's departure.
© 2022 Korea Portal, All rights reserved. Do not reproduce without permission.
Tags:
kwave
,
kwave news
,
kwave updates
,
Kpop
,
kpop news
,
Kpop updates
,
JYP
,
JYP artists
,
JYP Entertainment
,
JYP Entertainment news
,
JYP Entertainment updates
,
JYP Entertainment DAY6
,
JYP Entertainment DAY6 news
,
JYP Entertainment DAY6 updates
,
JYP Entertainment DAY6 Jae
,
JYP Entertainment DAY6 Jae news
,
JYP Entertainment DAY6 Jae updates
,
JYP Entertainment Jae
,
JYP Entertainment Jae news
,
JYP Entertainment Jae updates
,
DAY6
,
DAY6 news
,
DAY6 updates
,
DAY6 Jae
,
DAY6 Jae news
,
DAY6 Jae updates
,
Jae
,
Jae news
,
Jae updates
,
eaJ
,
eaJ news
,
eaJ updates