Netizens & ReVeluvs Worried After Seeing Red Velvet Irene's Sudden Weight Loss During 'SMTOWN LIVE 2022'!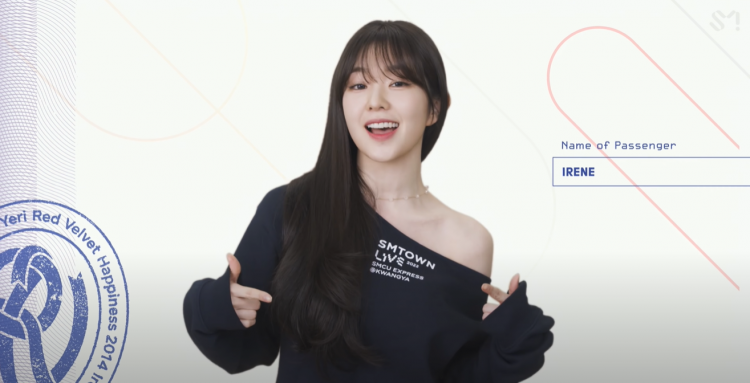 Is Red Velvet's Irene Okay? Netizens and ReVeluvs, the fandom name of Red Velvet, worry after seeing the SM Entertainment artist in the label's most recent online concert.
On the 1st of January, SM Entertainment had their "SMTOWN LIVE 2022" online concert on streaming platforms. The online concert was live-streamed for fans of SM TOWN for free, and viewers could watch their favorite artists perform in real-time, including Red Velvet.
ReVeluvs were happy as Red Velvet performed their hit songs "Queendom," "Pose" and "Psycho." The 3rd generation K-pop girl group had such an amazing performance; netizens were simply caught off guard. But fans were then worried after noticing Red Velvet's Irene.
All the members of Red Velvet slayed during their performance, but one member, in particular, made fans worried due to her sudden weight loss. This was none other than the rapper, leader, and visual, Irene.
It was unquestionable that Red Velvet's Irene always looked stunning; ReVeluvs noticed that her cheeks were sunken, and fans also noticed that Irene had lost a lot of weight even at first look.
READ: Red Velvet's Irene, ITZY's Yuna, aespa's Karina, & IVE's Wonyoung: The 2021 SBS Gayo Daejeon Queens!
After Red Velvet's performance, the camera zoomed in on Red Velvet Irene's face as she talked about Red Velvet's 2022 plans. This made fans notice how much weight she had lost even further.
Red Velvet's Irene remarked, "We will show you a lot of great activities this year, so I hope you will continue to stick by us."
Although ReVeluvs are excited to see what Red Velvet has in store for them this year, fans would want to see Red Velvet's Irene gain a healthier amount of weight for her health to be unaffected.
Stay tuned for more news and updates on Red Velvet and other K-pop artists!
© 2023 Korea Portal, All rights reserved. Do not reproduce without permission.
Tags:
SMTOWN LIVE 2022
,
SMTOWN LIVE 2022 news
,
SMTOWN LIVE 2022 updates
,
SM Entertainment SMTOWN LIVE 2022 : SMCU EXPRESS @KWANGYA
,
SMTOWN LIVE 2022 : SMCU EXPRESS @KWANGYA
,
SM Entertainment SMTOWN LIVE 2022
,
Red Velvet SMTOWN LIVE 2022
,
SMTOWN LIVE 2022 Red Velvet
,
kwave
,
kwave news
,
kwave updates
,
Kpop
,
kpop news
,
Kpop updates
,
SM
,
SM artists
,
SM Entertainment
,
SM Entertainment artists
,
SM Entertainment Irene
,
SM Entertainment Red Velvet
,
SM Entertainment Red Velvet Irene
,
Red Velvet
,
Red Velvet News
,
Red Velvet Updates
,
Red Velvet members
,
Red Velvet performance
,
Red Velvet Irene
,
Red Velvet Irene news
,
Red Velvet Irene updates