Red Velvet's Irene Makes ReVeluvs Swoon In First Episode Of 'First Time'!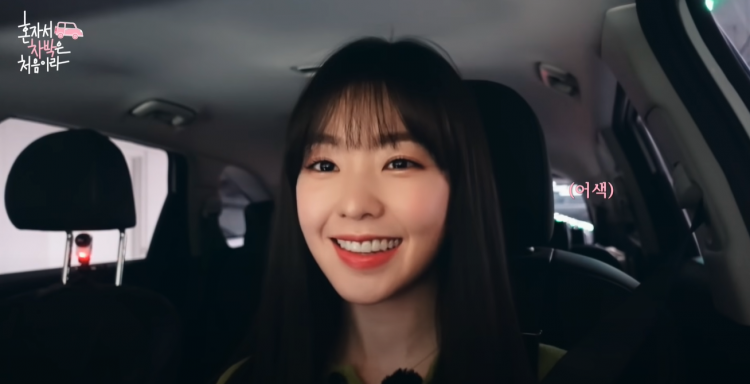 Red Velvet's Irene surprised fans as she uploaded the first episode of her new series "First Time" on Red Velvet's official YouTube channel!
Previously, Red Velvet's Irene was keeping a low profile due to an issue that popped up earlier this year, but it seems as though Irene is ready to return to the spotlight, evident in the first episode of her special series!
READ: After 10 Months Of Silence, ReVeluvs Hyped As Red Velvet's Irene Returns To Instagram!
In the first episode of "First Time," Red Velvet's Irene went on to take a trip, driving to Daebudo, which is a city outside of Seoul, to be one with nature as she wanted to camp.
Red Velvet's Irene went on to buy some McDonald's french fries and a coke first, which made fans melt as not only were her visuals highlighted in her car, her cute appetite for fries was truly relatable. Irene's calm voice was also a factor that made ReVeluvs (the fandom name of Red Velvet) enjoy the video.
The Red Velvet member admitted that she was nervous about her trip, but Irene instantly lost her nervousness when she talked about her plans. Fans began drooling as Irene had a tomahawk steak, ramen, and tteokbokki on her itinerary.
As she continued on her journey, Red Velvet's Irene went on to listen to some of her favorite tracks, and among the songs that played was Red Velvet Joy's "Hello."
As the video went on, Irene showed majestic landscapes and beautiful flowers that she came across. Adorably, when it came time to put up her tent when she arrived at the campsite, she initially had trouble, but she was later on surrounded by beautiful lights and a well-placed setting.
Charming viewers, Red Velvet's Irene flexed her skills in the kitchen as she cooked tteokbokki and steak. Fans really enjoyed the video as Red Velvet's Irene uses her calming voice to communicate to viewers!
Fans truly can not wait for more of Red Velvet Irene's "First Time"!
Stay tuned for more news and updates regarding your favorite K-pop artists!
© 2023 Korea Portal, All rights reserved. Do not reproduce without permission.
Tags:
First Time
,
Red Velvet First Time
,
Red Velvet Irene First Time
,
Irene First Time
,
First Time first episode
,
First Time episode one
,
kwave
,
kwave news
,
kwave updates
,
Kpop
,
kpop news
,
Kpop updates
,
SM
,
SM artists
,
SM Entertainment
,
SM Entertainment artists
,
SM Entertainment Red Velvet
,
SM Entertainment Red Velvet Irene
,
SM Entertainment Irene
,
Red Velvet
,
Red Velvet News
,
Red Velvet Updates
,
Red Velvet Irene
,
Red Velvet Irene news
,
Red Velvet Irene updates
,
Irene
,
Irene news
,
Irene updates