Love From Queen B! Beyoncé Personally Wishes BLACKPINK's Jisoo A Happy Birthday!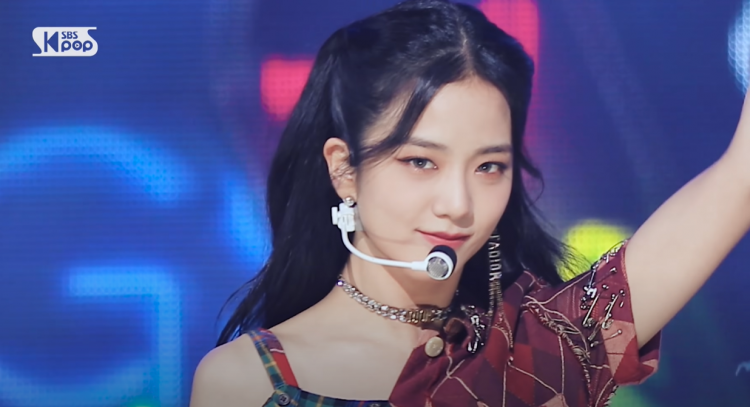 BLINKs (the fandom name of BLACKPINK) and personal fans of BLACKPINK's Jisoo recently greeted the "Snowdrop" actress with a very happy birthday on the 3rd of January.
READ: BLACKPINK's Jisoo & Jung Hae In Once Again Make Fans Melt In Recent 'Snowdrop' B-T-S!
BLACKPINK's Jisoo was notably touched by the greetings from netizens, BLINKs, family, and friends, but it delightfully surprised everyone when Beyoncé, the Queen B herself, adorably wished BLACKPINK's Jisoo a happy birthday!
Notably, BLACKPINK Jisoo's birthday is on the 3rd of January, and the K-pop idol started getting sweet birthday messages from people all around the world, including celebrities such as her fellow BLACKPINK members and other stars, including Beyoncé.
Incredibly touched, BLACKPINK's Jisoo posted her own childhood pictures on her personal Instagram account as a thank you to everybody who gave her birthday messages.
To the delight of fans from all over the world, Queen B herself sweetly greeted BLACKPINK's Jisoo on her birthday wholesomely by uploading her birthday message to the BLACKPINK member on her own website. This shows how sweet Beyoncé really is.
The online interaction between Beyoncé and BLACKPINK's Jisoo just shows stars giving support to stars. Fans were really thrilled to see Queen B greet the "Snowdrop" actress on her birthday, even going online to post how much they appreciate and love both of them.
Needless to say, Beyoncé's birthday greeting was a very sweet interaction that fans of BLACKPINK's Jisoo and Jisoo herself will never forget.
BLACKPINK's Jisoo is currently 27, and her 2022 has already started off with a bang as not only did she receive a personal greeting from Beyoncé, the ratings of her drama JTBC's "Snowdrop" has seen an increase in viewership ratings.
READ: K-Drama Fever: 'Snowdrop' Ratings Surge, 'Uncle' & 'The King Of Tears, Lee Bang Won' Reach Milestones, & More!
Stay tuned for more news and updates regarding BLACKPINK's Jisoo and other K-pop stars!
© 2022 Korea Portal, All rights reserved. Do not reproduce without permission.
Tags:
Beyonce
,
Beyonce News
,
Beyoncé updates
,
Beyoncé and Jisoo
,
Jisoo and Beyoncé
,
Beyoncé and BLACKPINK Jisoo
,
BLACKPINK Jisoo and Beyoncé
,
US
,
US news
,
US updates
,
US Entertainment
,
kwave
,
kwave news
,
kwave updates
,
Kpop
,
kpop news
,
Kpop updates
,
YG
,
YG artists
,
YG Entertainment
,
YG Entertainment artists
,
YG Entertainment news
,
YG Entertainment update
,
YG Entertainment updates
,
YG Entertainment BLACKPINK
,
YG Entertainment BLACKPINK Jisoo
,
YG Entertainment BLACKPINK birthday
,
YG Entertainment Jisoo
,
YG Entertainment Jisoo birthday
,
BLACKPINK
,
Blackpink news
,
Blackpink updates
,
BLACKPINK birthday
,
BLACKPINK members
,
BLACKPINK member
,
blackpink jisoo
,
BLACKPINK Jisoo news
,
BLACKPINK Jisoo updates
,
BLACKPINK Jisoo birthday
,
Jisoo
,
Jisoo news
,
Jisoo updates
,
Jisoo birthday