Members Of BLACKPINK Catch Heat From Netizens After Showing Support For 'Snowdrop'!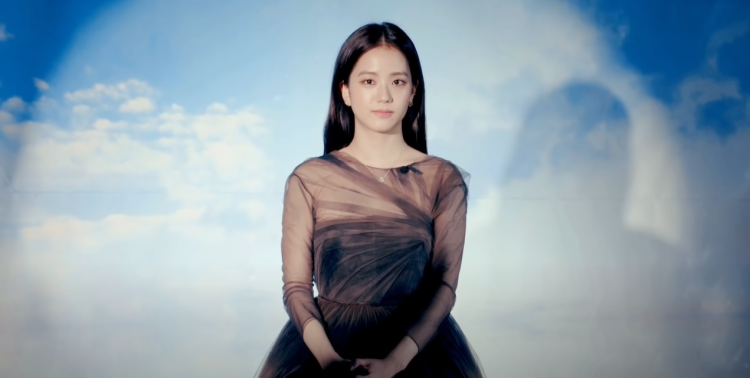 Although the other members of BLACKPINK were primarily receiving positive sentiments for showing support for Jisoo, some netizens have gotten quite upset.
READ: BLACKPINK's Jisoo & Jung Hae In Once Again Make Fans Melt In Recent 'Snowdrop' B-T-S!
As of writing this article, today on the 20th of December, BLACKPINK's Jennie, Jisoo, Rosé, and Lisa have slightly been under fire for showing support towards JTBC's "Snowdrop."
Notably JTBC's "Snowdrop" has been getting negative attention as some netizens say that the drama has been distorting history. Just recently, a national petition against the drama has already gone on to reach more than 200,000 signatures.
JTBC has been garnering more and more pressure for the cancellation of "Snowdrop" but aside from the drama, the members of BLACKPINK have also gone on to get negative attention from netizens who are against the drama.
READ: Blue House Petition Reaches More Than 200k Signatures After BLACKPINK Jisoo's 'Snowdrop' Premieres!
To show support towards their fellow BLACKPINK members, Jennie, Rosé, and Lisa have gone on their social media to not only promote Jisoo but "Snowdrop" as a whole.
BLINKs, the fandom name of BLACKPINK, have praised the other BLACKPINK members for showing love and support towards Jisoo. Fans have commented on how sweet and close the members truly are but not all share the same sentiment.
As mentioned above, JTBC's "Snowdrop" has been on thin ice since its initial announcement and those against the drama have shared negative sentiments towards the members of BLACKPINK.
READ: All For One: BLACKPINK's Jennie, Lisa, & Rosé Shower Jisoo With Support For 'Snowdrop'!
Regardless, the members of BLACKPINK are showing support towards BLACKPINK's Jisoo and not towards its alleged distortion of history. Thus, the positive reception from fans overwhelms the ones that are against the other members.
Stay tuned for more news and updates regarding your favorite K-pop artists!
© 2023 Korea Portal, All rights reserved. Do not reproduce without permission.
Tags:
kwave
,
kwave news
,
kwave updates
,
Kpop
,
kpop news
,
Kpop updates
,
Kdrama
,
kdrama news
,
kdrama updates
,
JTBC
,
JTBC News
,
JTBC Updates
,
JTBC snowdrop
,
Snowdrop
,
Snowdrop news
,
Snowdrop updates
,
BLACKPINK Snowdrop
,
Snowdrop BLACKPINK
,
YG
,
YG artists
,
YG Entertainment
,
YG Entertainment artists
,
YG Entertainment news
,
YG Entertainment updates
,
YG Entertainment BLACKPINK
,
BLACKPINK
,
Blackpink news
,
Blackpink updates
,
BLACKPINK members
,
blackpink jisoo
,
blackpink lisa
,
blackpink jennie
,
blackpink rose
,
Rose
,
Jennie
,
Lisa
,
Jisoo