Red Velvet's Yeri Swarmed With Hate After Using The Same Caption as BTS's Jungkook On Instagram!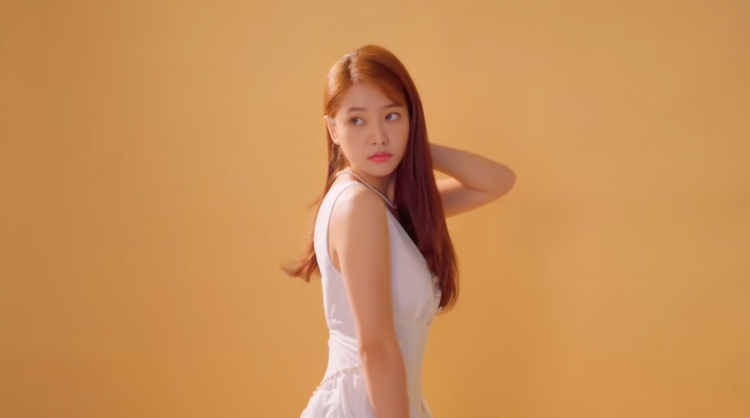 Once again this week, K-pop idols get targeted with random hate on Instagram!
READ: Both V & Jennie Get Severe Disrespect As BTS Member Accidentally Follows 'Solo' Singer On Instagram!
Earlier this week, on the 7th of December, Red Velvet's maknae Yeri went on to update her personal Instagram account with a series of photographs that featured her enjoying her day.
Red Velvet Yeri's Instagram update was praised by personal fans and ReVeluvs (the fandom name of Red Velvet) as her elite natural visuals were on full display. To keep it simple, Yeri captioned her photo with a sweet smiling emoji with hearts.
But it seems as though not all netizens and fandoms were happy with Red Velvet Yeri's caption, more specifically some members of BTS's fandom, the ARMYs.
As Red Velvet Yeri's Instagram post was well-loved by her fans and most netizens, a handful of ARMYs showed not only their certain dismay but also dropped disrespectful and negative comments on the Red Velvet maknae's post.
On the same day, BTS's Jungkook also posted Instagram updates on his personal page, and his fans were not happy seeing Red Velvet's Yeri use the same caption as him. Some went on to comment rude messages, and others even accused Yeri of absurd things.
READ: BTS Members RM, Jin, Suga, Jimin, J-Hope, V, And Jungkook Just Released Their Personal Instagram Accounts!
Accusations such as Red Velvet's Yeri wanting to be connected with BTS's Jungkook were only among a few of the negative comments Yeri got on her post.
Following the seemingly random attack on Red Velvet's Yeri, her personal fans, ReVeluvs, and fans from other fandoms went on to defend the "Psycho" singer, scolding the ARMYs for their toxic behavior.
Notably, not all ARMYs or personal fans of BTS's Jungkook condoned the negative comments as a respectable number also called out the ones who posted malicious messages on Red Velvet Yeri's post.
Stay tuned for more news and updates regarding your favorite K-pop artists!
© 2023 Korea Portal, All rights reserved. Do not reproduce without permission.
Tags:
Kpop
,
kpop news
,
Kpop updates
,
kwave
,
kwave news
,
kwave updates
,
HYBE
,
HYBE artists
,
HYBE BTS
,
HYBE Labels
,
HYBE Labels artists
,
HYBE Labels BTS
,
BTS
,
bts news
,
BTS Updates
,
BTS Jungkook
,
BTS Jungkook news
,
BTS Jungkook updates
,
instagram
,
BTS Jungkook Instagram
,
BTS Instagram
,
Jungkook
,
Jungkook news
,
Jungkook updates
,
Jungkook Instagram
,
ARMY
,
ARMYs
,
SM
,
SM artists
,
SM Entertainment
,
SM Entertainment artists
,
SM Entertainment news
,
SM Entertainment update
,
SM Entertainment updates
,
SM Entertainment Red Velvet
,
SM Entertainment Red Velvet Yeri
,
SM Entertainment Yeri
,
Red Velvet
,
Red Velvet News
,
Red Velvet Updates
,
Red Velvet Yeri
,
Red Velvet instagram
,
Red Velvet Yeri instagram
,
Red Velvet Yeri news
,
Red Velvet Yeri updates
,
Yeri
,
Yeri news
,
Yeri updates
,
Yeri instagram