Here Are The Most ICONIC Performances In The 2021 Mnet Asian Music Awards (2021 MAMA)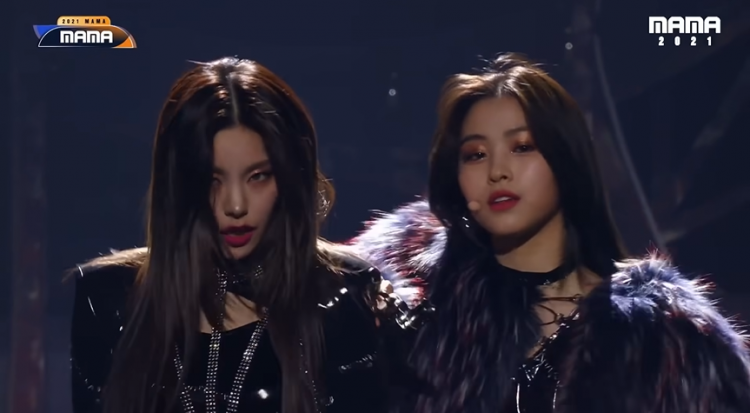 The 2021 Mnet Asian Music Awards was phenomenal and featured some iconic performances from K-Pop's biggest names.
In this article, we listed some of the iconic stages during the 2021 MAMA. Check them out below!
Brave Girls' MAMA debut stage
Brave Girls made their debut in 2011 but it took them almost 10 years to get invited and perform on the MAMA stage. The girls did not disappoint with the sizzling "Wind of Wish" performance of "Chi Mat Ba Ram" and their break-out hit "Rollin'."
Oh My Gosh, aespa is on another level!
Despite not having backup dancers, aespa's Karina, Winter, NingNing, and Giselle owned the MAMA stage. And yes, Naevis, the ae's, and even Black Mamba made a special appearance on aespa's "Next Level" MAMA stage!
Who is the Mafia?
Making their third appearance on the MAMA stage, ITZY went above and beyond with their "Mission: Be a Good Kitty" performance. The JYP Entertainment girl group even featured "Squid Game" actor Heo Sung Tae in their performance. And who can't forget Ryujin's intense fight scene? Check out ITZY's 2021 MAMA performance to know who the real "M.A.F.I.A" is.
Stray Kids WORLD DOMINATION
Live Vocals? Check. Intense Rap? Check. Explosive Stage Performance? Check! Stray Kids definitely made some noise with their over-the-top set and literal "fire" blades. The impact that Stray Kids left after their MAMA performance was "Thunderous" and we could not have asked for anything better!
WANNA ONE Reunion!
Wanna One "Burn It Up" with their "Energetic" MAMA stage and who wouldn't love every second of their performance? They literally set the stage on fire! Although Lai Guanlin wasn't able to join the boys, the Wanna One's three-part MAMA performance surely brought back nostalgia to Wannables all around the world.
© 2023 Korea Portal, All rights reserved. Do not reproduce without permission.
Tags:
2021 MAMA
,
MAMA 2021
,
2021 Mnet Asian Music Awards
,
2021 Mnet Asian Music Awards news
,
2021 Mnet Asian Music Awards updates
,
The 2021 Mnet Asian Music Awards
,
2021 Mnet Asian Music Awards BTS
,
The 2021 Mnet Asian Music Awards news
,
The 2021 Mnet Asian Music Awards updates
,
2021 Mnet Asian Music Awards Performances
,
2021 MAMA performances
,
2021 MAMA news
,
stray kids
,
Brave Girls
,
Wanna One
,
ITZY
,
aespa
,
Kpop
,
kpop news
,
Kpop updates