Career Walk Through: ITZY's 'Loco' Journey To 1.38 Million Album Sales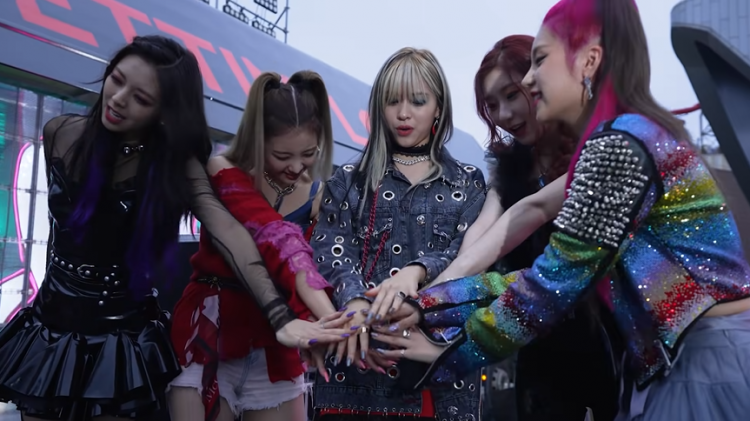 It's undeniable, JYP Entertainment's ITZY is one, if not, the hottest fourth-generation girl group of today!
ITZY kicked off its career in 2019 by setting itself apart from other groups. They are "Dalla Dalla," and the JYP Entertainment girl group made it clear with their debut.
READ: Stray Kids, ATEEZ, TXT, ITZY, aespa, & ENHYPEN To Have Joint Performance To Kick-Off 2021 MAMAs!
"IT'z ICY"
Just five months after their splashing debut, ITZY's Yeji, Lia, Ryujin, Chaeryeong, and Yuna came back "ICY" but on fire. ITZY released their first mini-album, "IT'z ICY," in July 2019. The mini-album saw a decent 32.4k sales in its first week. But to date, "IT'z ICY" has sold over 180k copies in South Korea.
"IT'z ME"
Who doesn't "WANNABE" ITZY? From the iconic shoulder dance. ITZY reached greater heights with their second comeback. ITZY doubled its first week's sales with "IT'z ME" after selling over 64.6k copies. In total, "IT'z ME" has sold over 161.7k as of the writing of this article.
READ: ITZY, ASTRO, NCT U, STAYC, & More Confirmed For The 2021 KBS Song Festival!
"Not Shy"
ITZY was "NOT SHY" to show the world that they are a force to be reckoned with in the industry with their third mini-album. "NOT SHY" is ITZY's first album to surpass 100k sales in less than a week and 200k in just a month. As of today, "NOT SHY" has sold over 224.2k units.
"GUESS WHO"
With its fourth mini-album, the JYP Entertainment girl group made us "GUESS WHO" is the "MAFIA." Yeji, Lia, Ryujin, Chaeryoung, and Yuna served looks, performance, and sales! ITZY's "GUESS WHO" surpassed 200k sales in just a week. Currently, ITZY's fourth mini-album sold 331.7k copies.
READ: 4th Generation Love: The Timeline Of How ITZY's Ryujin & aespa Became Bestfriends!
"CRAZY IN LOVE"
ITZY finally dropped their first full album over two years into their career. This time, the girls of ITZY were "CRAZY IN LOVE," and the response towards their release is "LOCO." Just a week after its release, the album sold over 259.7k copies. "CRAZY IN LOVE" is also ITZY's most successful album to date, with 487.6k units sold.
In total, ITZY has sold over 1.38 million units in South Korea, making them the second best-selling fourth-generation K-Pop girl group of today, next to IZ*ONE.
Congratulations to ITZY!
© 2022 Korea Portal, All rights reserved. Do not reproduce without permission.