Red Velvet's Joy Tells ReVeluvs What They Can Expect In 'The One And Only' +More!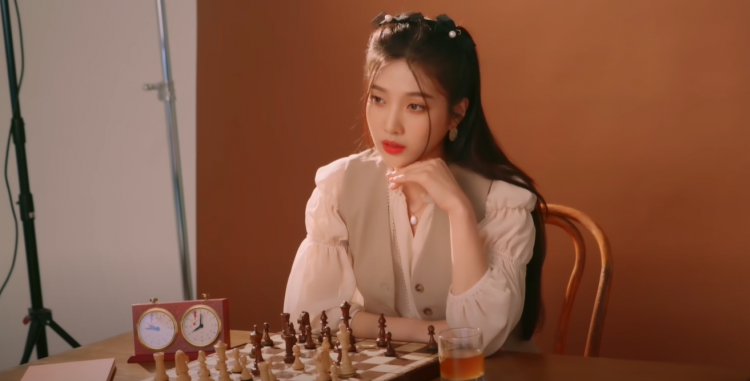 Just recently, Red Velvet's Joy gave her thoughts on her upcoming JTBC drama entitled "The One and Only."
READ: New Stills Make ReVeluvs Excited To See Red Velvet's Joy In 'Just One Person'!
Red Velvet's Joy plays the character Sung Mi Do who is a social media influencer who obsesses on what other people think of her and even though she has a lot of followers, she secretly truly feels lonely.
Red Velvet's Joy talked about her character by expressing that for her, Sung Mi Do is a person who cannot let go of her childhood trauma and loneliness. Joy's heart broke when she saw the pain her character had to go through in the drama.
As per Red Velvet's Joy, she also did a lot of research to portray Sung Mi Do well. As per Joy, Mi Do might look feisty, but her heart is extremely pure and she tried to depict Mi Do with a bubbly tone.
READ: 'Awkward' Labelmates: EXO's Kai & Red Velvet's Wendy Adorably Interact In Recent Show!
Red Velvet's Joy also dwelled on her relationship with her co-stars Ahn Eun Jin and Kang Ye Won. Joy expressed, "They are people who have grown up and lived in different environments, so at first, they aren't on the best of terms. However, the process of how they become closer than family through compassion and consideration for each other as they end up on death's doorstep really moved my heart as a touching 'womance'."
On how she wanted to convey herself towards her character, Red Velvet's Joy noted that she did her best to give warmth. Sung Mi Do's past trauma is too large to bear but Joy truly did her best to portray her character in the best way she could.
READ: Officials Finally Address Complaint Regarding Advertisements For BLACKPINK's Jisoo & Jung Hae In's 'Snowdrop'!
Are you excited to see Red Velvet's Joy in her new drama? JTBC's "The One and Only" is slated to debut on the 20th of December at 11 p.m.
© 2023 Korea Portal, All rights reserved. Do not reproduce without permission.
Tags:
kwave
,
kwave news
,
kwave updates
,
Kpop
,
kpop news
,
Kpop updates
,
Kdrama
,
kdrama news
,
kdrama updates
,
SM
,
SM artists
,
SM Entertainment
,
SM Entertainment artists
,
SM Entertainment news
,
SM Entertainment update
,
SM Entertainment updates
,
SM Entertainment Red Velvet
,
SM Entertainment Red Velvet Joy
,
SM Entertainment Joy
,
Red Velvet
,
Red Velvet News
,
Red Velvet Updates
,
Red Velvet Joy
,
Red Velvet Joy news
,
Red Velvet Joy updates
,
Joy
,
Joy news
,
Joy updates
,
JTBC
,
JTBC News
,
JTBC Updates
,
JTBC show
,
JTBC shows
,
JTBC drama
,
JTBC dramas
,
JTBC The One And Only
,
The One And Only
,
The One And Only news
,
The One And Only updates
,
Red Velvet Joy The One And Only
,
The One And Only Red Velvet Joy
,
Joy The One And Only
,
The One And Only Joy
,
Ahn Eun Jin
,
Kang Ye Won