New Stills Make ReVeluvs Excited To See Red Velvet's Joy In 'Just One Person'!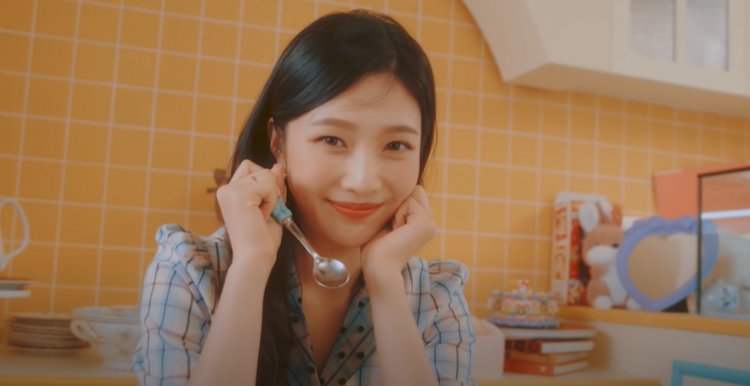 To the delight of fans and ReVeluvs, JTBC's upcoming drama "Just One Person" has gone on to release the first stills featuring Red Velvet's Joy!
READ: Red Velvet Members Give Overwhelming Support Towards Joy For Her Latest Drama!
The drama "Just One Person" is slated to be a drama about romance primarily around three terminally sick women who coincidentally gather at a hospice. The women decide that before they die, they want to put down a bad guy, but along the way, to take down one person, the women end up finding the most valuable person of their lives.
Notably, ReVeluvs are excited for the drama as Red Velvet's Joy plays the character of Sung Mi Do, who is a popular influencer who cares about the opinions of other people. Furthermore, although she has many followers, she still feels a certain type of loneliness.
To further make fans excited, JTBC has gone on to release stills that feature Red Velvet's Joy.
In the recently uploaded stills, Red Velvet's Joy shows both Sung Mi Do's fun and bubbly outer life and her melancholic personal life.
"Sung Mi Do is a character who has a humane side beyond the visuals that you can see on the outside. She might seem annoying when she tactlessly blurts out something, but she has a charm that you just can't hate. Please look forward to the synergy created between the meeting of Sung Mi Do and Park Soo Young (Joy's real name)," the production staff of "Just One Person" revealed.
READ: Netizens & ReVeluvs Thrilled As Red Velvet Gears Up For A Korean & Japanese Comeback!
Are you excited for JTBC's upcoming drama?
JTBC's "Just One Person" will premiere on the 20th of December at 11 p.m. KST!
Stay tuned for more news and updates regarding your favorite K-pop artists!
© 2023 Korea Portal, All rights reserved. Do not reproduce without permission.
Tags:
kwave
,
kwave news
,
kwave updates
,
Kpop
,
kpop news
,
Kpop updates
,
JTBC
,
JTBC News
,
JTBC Updates
,
JTBC shows
,
JTBC programs
,
JTBC Just One Person
,
Just One Person
,
Red Velvet Joy Just One Person
,
Just One Person Red Velvet Joy
,
Joy Just One Person
,
Just One Person Joy
,
Just One Person news
,
Just One Person updates
,
Kdrama
,
kdrama news
,
kdrama updates
,
Red Velvet
,
Red Velvet News
,
Red Velvet Updates
,
Red Velvet Joy
,
Red Velvet Joy news
,
Red Velvet Joy updates
,
SM
,
SM artists
,
SM Entertainment
,
SM Entertainment artists
,
SM Entertainment news
,
SM Entertainment updates
,
SM Entertainment Red Velvet Joy
,
SM Entertainment Joy
,
Joy
,
Joy news
,
Joy updates