Netizens & Fans Upset At IVE's Stylist As Yujin Wears Seemingly Inappropriate Clothing!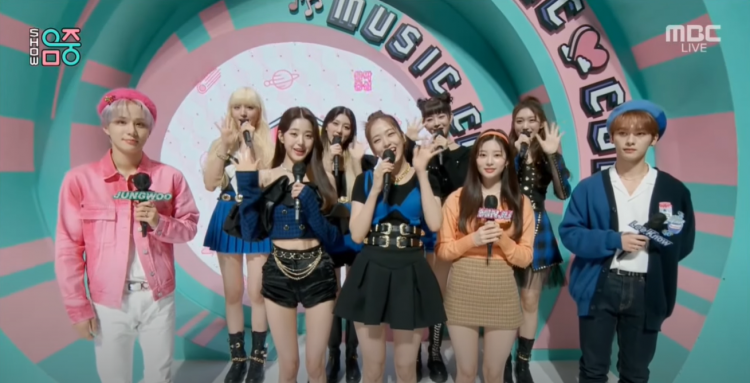 Are stylists of young K-pop artists dressing female K-pop stars in attire that are not suited for their ages? Some netizens and fans believe so.
Starship Entertainment's K-pop girl group IVE only recently made their debut on the 1st of December, and they are already an instant hit to fans and netizens. "ELEVEN," IVE's debut track that is loved by fans due to its amazing quality, surely helped IVE garner a lot of attention.
READ: 'ELEVEN' Out Of Ten: IVE Officially Debuts & Liz Spills The Tea On Group's Future Goal!
With already established members Ahn Yujin and Hang Wonyoung (who are former members of IZ*ONE) alongside their co-members Gaeul, Rei, Liz, and Leeseo, are chock full of potential. IVE seems to be slated to make a tear on the K-pop industry.
But recently, IVE went viral for the reason that may not be appealing to fans. In a recent performance of their debut hit "ELEVEN" on MBC's "Show! Music Core," IVE's stylist was criticized for what Ahn Yujin was dressed in.
Netizens and fans had gripes with four major things about Yujin's outfit.
First, the bralette that was part of the ensemble seemed tasteless and too mature. As this design might not be foreign to female K-pop artists, fans were upset that the bralette Yujin was rocking resembled a bra a little bit too much.
READ: IVE Catches Heat From Fans As They Are Accused Of 'Copying' EVERGLOW!
To add to that, netizens and fans also noted that the chunky gold necklace was out of place, and with it were accessories such as gold double buckle, double belts. Yujin's skirt also had a fit that was kind of small for its wearer
Although IVE's Ahn Yujin is extremely beautiful and can rock any outfit she is given, fans and netizens expect more tasteful ensembles from their stylists as they progress further with their promising careers.
© 2023 Korea Portal, All rights reserved. Do not reproduce without permission.
Tags:
Show! Music Core
,
MBC Show! Music Core
,
IVE Show! Music Core
,
Show! Music Core IVE
,
MBC
,
MBC news
,
MBC updates
,
MBC shows
,
MBC music shows
,
MBC music programs
,
MBC music show
,
MBC music program
,
kwave
,
kwave news
,
kwave updates
,
Kpop
,
kpop news
,
Kpop updates
,
Starship Entertainment
,
Starship Entertainment news
,
Starship Entertainment updates
,
Starship Entertainment artists
,
Starship Entertainment IVE
,
Starship Entertainment IVE Yujin
,
Starship Entertainment Yujin
,
IVE
,
IVE news
,
IVE updates
,
IVE Yujin
,
IVE Yujin news
,
IVE Yujin updates
,
IVE Ahn Yujin
,
IVE Ahn Yujin news
,
IVE Ahn Yujin updates
,
Starship Entertainment Ahn Yujin
,
Starship Entertainment IVE Ahn Yujin
,
Ahn Yujin
,
Ahn Yujin news
,
Ahn Yujin updates
,
Yujin
,
Yujin news
,
Yujin updates