Third Generation Bombs: EXO & TWICE's Feats In MAMA That Have Remained Unmatched!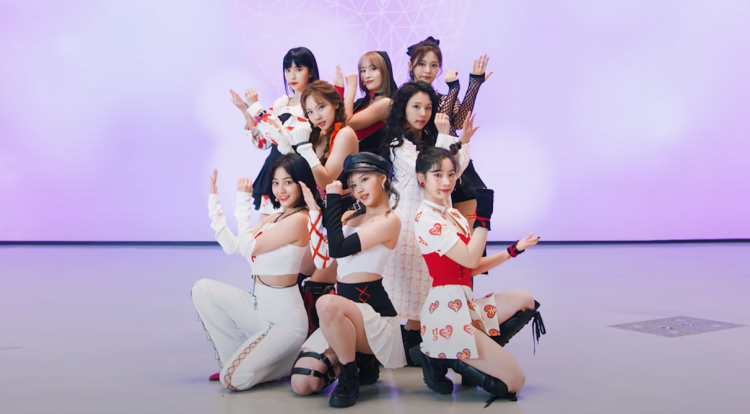 The 2021 Mnet Asian Music Awards (2021 MAMAs) is fast approaching, and netizens and fans have been hard at work, voting for their favorite K-pop artists in the respective categories they were nominated in!
READ: Are You Ready For MAMA 2021? Award Show Confirmed To Be Held Face-to-Face
The two prestigious awards, the "Artist of the Year" and "Album of the Year" awards, are something fans want to covet for their favorite K-pop artists. A lot of K-pop artists have made it big this 2021, and this will surely be a MAMAs to be remembered.
But aside from what's to come, a lot of exciting achievements such as records have already occurred in previous MAMAs, and two K-pop groups come to mind when it comes to records and achievements that have not been repeated in the MAMAs, the groups being TWICE and EXO.
Notably, EXO has been only nominated for one category for this year's MAMAs, which is the "Worldwide Fans' Choice Top 10." But they are one of the most decorated K-pop groups in terms of MAMAs achievements as they have been nominated for a total of 40 awards and won 16.
READ: From aespa to TXT: 'MAMA 2021' Announces Lineup Of Global Trending K-Pop Stars
Among the 16 awards they have bagged, the most impressive achievement they were able to garner was winning the "Album of the Year" award five times straight from 2013 up until 2017.
The EXO albums that were able to garner the "Album of the Year" awards were "XOXO," "Overdose," "Exodus," "Ex'Act," and "The War," in 2013, 2014, 2015, 2016, and 2017 respectively. EXO-Ls, EXO's fandom name, are extremely proud of their favorite K-pop group.
Similarly, ONCEs (the fandom name of TWICE) are immensely proud of TWICE as they also have a record as notable as EXO. TWICE has also been nominated more than 40 times for the MAMAs, winning 16 of the awards.
READ: Wanna One Confirmed To Appear On MAMA 2021, Lai Kuan Lin To Miss Reunion Performance
For TWICE, however, it was the highly elusive "Song of the Year" award which they won three consecutive times, which has never been done by any other female artist since TWICE.
TWICE's "Cheer Up," "Signal," and "What Is Love?" were able to garner the "Song of the Year" in 2016, 2017, and 2018, respectively.
The 2021 Mnet Asian Music Awards will surely have more things in store for the aforementioned K-pop groups, and they truly aren't done making their mark in the K-pop industry yet.
© 2023 Korea Portal, All rights reserved. Do not reproduce without permission.
Tags:
kwave
,
kwave news
,
kwave updates
,
Kpop
,
kpop news
,
Kpop updates
,
Mnet Asian Music Awards
,
TWICE Mnet Asian Music Awards
,
EXO Mnet Asian Music Awards
,
Mnet Asian Music Awards EXO
,
Mnet Asian Music Awards TWICE
,
Album of the Year
,
EXO Album of the Year
,
Album of the Year EXO
,
song of the year
,
TWICE Song of the Year
,
Song of the Year TWICE
,
SM
,
SM artists
,
SM Entertainment
,
SM Entertainment artists
,
SM Entertainment EXO
,
EXO
,
exo news
,
EXO updates
,
JYP
,
JYP artists
,
JYP Entertainment
,
JYP Entertainment artists
,
JYP Entertainment news
,
JYP Entertainment updates
,
JYP Entertainment TWICE
,
TWICE
,
TWICE news
,
TWICE Updates
,
SM Entertainment news
,
SM Entertainment updates