From aespa to TXT: 'MAMA 2021' Announces Lineup Of Global Trending K-Pop Stars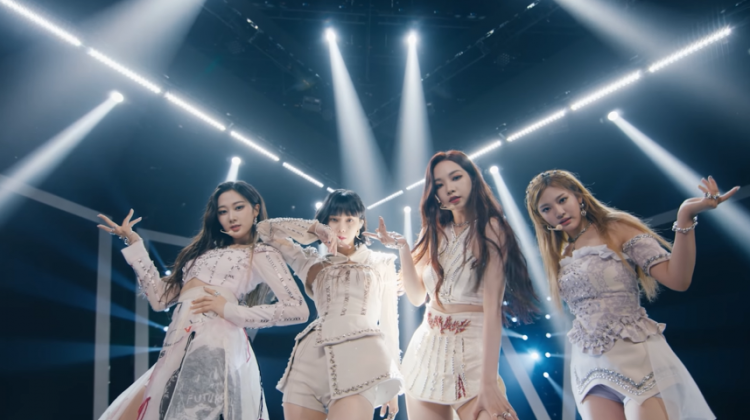 Global trending K-Pop singers will all come to the "2021 Mnet Asian Music Awards" (2021 MAMA).
On the 25th of November, Mnet unveiled the artist lineup for 2021 MAMA to be held on the 11th of December.
READ: Are You Ready For MAMA 2021? Award Show Confirmed To Be Held Face-to-Face
From aespa to Tomorrow X Together, the singers who warmed up 2021 have been confirmed to appear.
First on this year's MAMA lineup is SM Entertainment's aespa. The girl group, which is gaining global attention due to their unique concept of having avatar members, has recorded three consecutive mega hits from the debut song "Black Mamba" to "Next Level" and "Savage."
Meanwhile, KQ Entertainment boy group ATEEZ, which is loved for its frisky songs and sharp choreography, was named part of the 2021 MAMA lineup.
READ: Wanna One Confirmed To Appear On MAMA 2021, Lai Kuan Lin To Miss Reunion Performance
Brave Girls, which took Korea by storm with its hit "Rollin'," will also participate in MAMA for the first time since their debut.
ENHYPEN, which established itself as a rising star by recording a million-seller in the first year of their debut, recently debuted in Japan and swept major charts as well as ITZY, which surpassed 100 million views in 6 consecutive music videos, will be performing in this year's MAMA.
On the other hand, Kep1er, which was born through Mnet's global project "Girls Planet 999," will also meet fans through 2021 MAMA before their official debut.
READ: 2021 MAMAs: Everything You Need To Know About This Year's Mnet Asian Music Awards
The SM Entertainment boy group NCT will also be on stage. NCT 127 and NCT DREAM, each ranked as triple million sellers based on their global fandom, will present a stage that catches the eye with their charm that goes back and forth between intensity and coolness.
Stages of stars who are growing as next-generation K-pop representative artists will also add excitement to this year's MAMA.
The stage of Stray Kids, the first JYP million-seller, and Tomorrow X Together, who are attracting Gen Z fans with their trendy melody, are also gathering anticipation.
The 2021 MAMA will hold a special event in line with the concept "MAKE SOME NOISE."
READ: 2021 MAMA Recently Reveals Their Nominees! Did Your Favorite Artist/s Make The Cut?
© 2023 Korea Portal, All rights reserved. Do not reproduce without permission.