IU Dominates Most Liked Songs by Female K-Pop Artists On Melon in 2021 List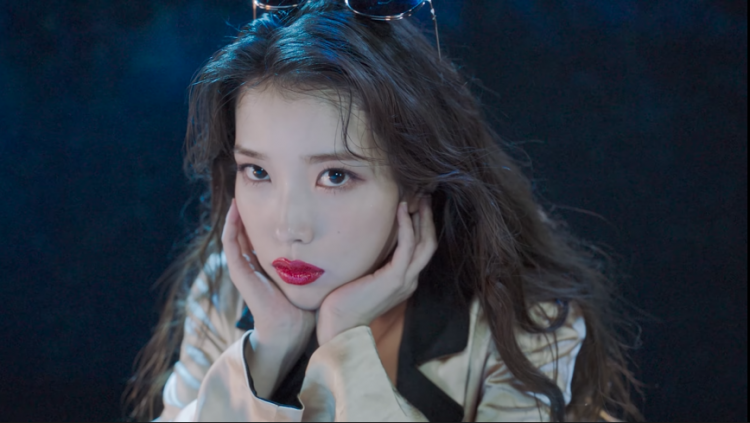 As the year 2021 is coming to an end, Melon has released a playlist including the most liked songs of the year on the platform.
In this article, we gathered the top 30 most liked songs by a female Korean artist on Melon this year so far.
Topping the list is IU's "Celebrity." IU has received so much love this year with her multiple successful releases, including "Coin" and most recently, "strawberry moon." Of the 30 songs in this list, 11 are by IU.
READ: IU's 'Celebrity' Is The Most Liked Song On Melon This Year! See Full Rankings
Meanwhile, Brave Girls saw the highest peak in their career with the hit song "Rollin'." The song has swept South Korean charts, so it's not surprising that "Rollin" is the second-most liked song by a female Korean artist on Melon this year.
SM Entertainment's monster rookie girl group aespa made their "Next Level" comeback which propelled their popularity to greater heights. aespa's "Next Level" took the third spot in this list, proving that they are worth the hype. Just this week, aespa made history as the first K-Pop act to perform in the "2021 Macy's Thanksgiving Day Parade."
READ: Netizens & MYs In Awe As aespa Karina's Visuals Melt The Citizens Of New York!
Check out the full list of most liked songs on Melon in 2021 below.
#1 IU's "Celebrity"
#2 Brave Girls' "Rollin'"
#3 IU's "LILAC"
#4 aespa's "Next Level"
#5 Heize's "HAPPEN"
#6 Oh My Girl's "Dun Dun Dance"
#7 Girls' Generation's Taeyeon's "Weekend"
#8 BLACKPINK's Rosé's "On The Ground"
#9 IU's "strawberry moon"
#10 STAYC's "ASAP"
READ: From aespa to TXT: 'MAMA 2021' Announces Lineup Of Global Trending K-Pop Stars
#11 Brave Girls' "We Ride"
#12 IU's "My sea"
#13 Red Velvet's Joy's "Hello"
#14 aespa's "Savage"
#15 IU's "Hold my hand"
#16 IU's "Coin"
#17 IU's "Ah puh"
#18 Red Velvet's "Queendom"
#19 BLACKPINK's Rosé's "Gone"
#20 Brave Girls' "Chi Mat Ba Ram"
READ: IU, BTS, & Yoo Jae Suk, & More, Netizens Recently Vote For Their Favorite Celebrity!
#21 Jeon Somi's "DUMB DUMB"
#22 TWICE's "Alcohol-Free"
#23 (G)I-DLE's "HWAA"
#24 LABOUM's "Journey to Atlantis"
#25 IU's "Hi spring Bye"
#26 IU's "Epilogue"
#27 ITZY's "In the morning"
#28 IU's "Flu"
#29 IU's "Troll" (featuring Dean)
#30 STAYC's "STEREOTYPE"
READ: TWICE Remains To Be The Only Girl Group To Enter The Top 20 Best-Selling K-Pop Artists On Hanteo List
Congratulations to everyone who made it to the list!
© 2023 Korea Portal, All rights reserved. Do not reproduce without permission.